Disco lovers rejoice as the Liverpool Disco Festival returns this year for its 10th edition. With it being a special occasion they'll want to mark the festival in the biggest and brightest way possible, meaning that you can expect double the grooves and many more opportunities to dance.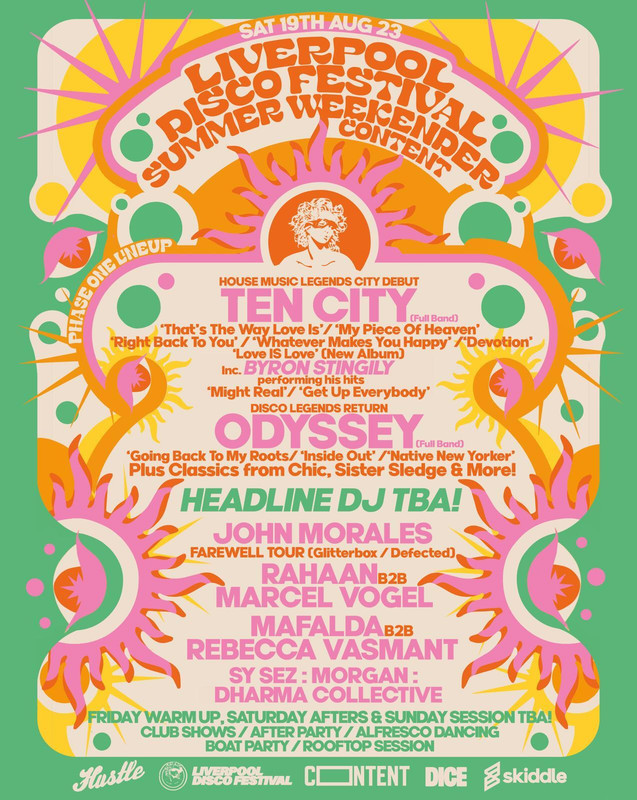 Already announced are the likes of Ten City, Odyssey, John Morales and Marcel Vogel, who will surely be bringing the party to Content. Known for its inviting atmosphere, it has been dubbed the "friendliest" party in the city and you'll feel right at home in no time.
Taking place on Saturday 19th August, you'll be able to catch some summer sun and tickets will be on sale from 10am on Thursday 30th March. We hope you enjoy getting loose to some of the best disco riffs you've ever heard. You can sign up to be notified of when tickets are on sale here.
---
---
Check out our What's On Guide to discover even more rowdy raves and sweaty gigs taking place over the coming weeks and months. For festivals, lifestyle events and more, head on over to our Things To Do page or be inspired by the event selections on our Inspire Me page.


Tickets are no longer available for this event