When lockdown hit, some of us (i.e. me) were so desperate for a gig fix, that we invested in a VR headset to re-create the feeling of being up in someone else's sweaty personal space.
But is VR really the future like everyone's saying? I tried out the hot new app MelodyVR to see if it lives up to the hype, all in the comfort of my own room.
On a typical cold English afternoon, I set up my room to achieve maximum gig-like experience. The shutters were closed for darkness (important to block out any light as reflection can affect your vision), my Marshall speakers were set to high (a decent sound set-up is key), and my VR headset was strapped in (getting my hair caught in the Velcro was not the one).
I paid £9.99 for a Post Malone gig at the Toyota Music Factory in Texas, but the app boasts other big names like Panic! At the Disco, Kesha (#throwback) and more.
This might have been a headset only issue, because I didn't shell out big bucks to buy an Oculus (I spent £30 on a headset - pretty cheap) but adjusting the head straps alone on this device was a nightmare. Once I'd fixed it in place, I then had to toggle on the focus of the lens so I could see properly. Although the quality of the footage was clear, there was still some blur, which affected the experience a little.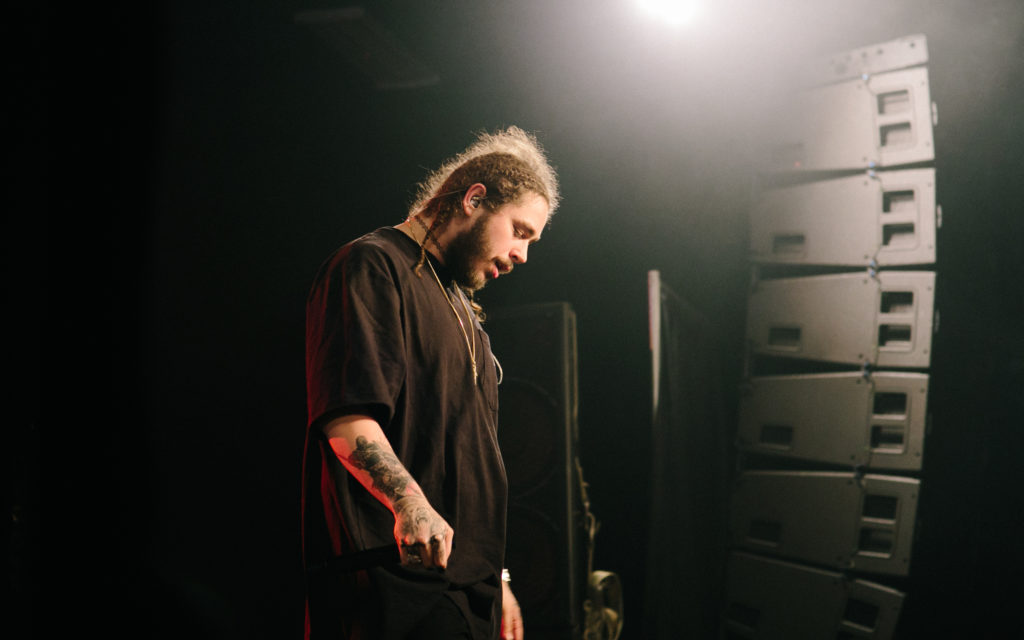 Getting your hair caught in the Velcro while bopping around to Post Malone is not the one
If you're genuinely interested in VR as an investment, then it's worth buying a better range headset (which is still pretty affordable). MelodyVR claims to work best with a Oculus which retails for around £80, so it won't break the bank if you think you'll be a VR geek in the future.
The app gives you a 360 experience of a gig from all angles, so if you're keen to see the stage from the audience perspective you can toggle between this view and up front from all angles of the stage - which is pretty cool.
Once you get used to having a headset on your face, the experience starts to get fun. Heck, I even started jumping around to one of the songs. But boy oh boy, is this far from a real gig experience. As soon as you start jumping or performing any type of head movement, the headset moves with you (as you would expect), so your vision becomes blurry.
If you're the type of person to stand still at a Radiohead concert, then this app might be for you. If you enjoy a good dance, then you should think twice before committing to VR. Oh, and you better make sure your group chat is not popping off when you're watching a gig, because you might get bombarded with notifications whilst trying to enjoy Post Malone singing 'Congratulations'.
It was a good novelty experience, but that lasts for all of 5 minutes. After that you're left facing up to the fact that you're bopping around in circles in the middle of your bedroom at three in the afternoon looking like an absolute lemon.