This week on Days Out With Skiddle we have a lot of laughs as there are plenty of comedy shows that you can attend this year and next. There are also sporting events, cinema showings, wine tasting and more as we keep on getting exciting events added all the time. We hope you bring a big coat as the cold is now creeping in.
For more information about these events, click on the titles.
When: Saturday 22nd January 2022
Where: Little Theatre, Hebden Bridge
Scottish Comedy Award winner Gary Meikle will be touring up and down the country with his latest show 'Surreal'. It's a suitable title for a comedian who has been going through a whirlwind 12 months as he's shot to popularity playing shows in bigger and bigger venues. Drawing on his own life experiences, this will be a night full of laughs.
Find tickets for Gary Meikle 'Surreal' here.
-
---
Love Me Some Comedy- Christmas Special
When: Saturday 4th December
Where: Bedford Corn Exchange, Bedford
For a comedy Christmas special, Love Me Some Comedy are bringing you some of the most fun names that you can find to bring the laughs for this special evening. You'll be entertained by Aurie Styla, Slim, Trixx, Luisa Omielan and Raj Poojara. You'll have no doubt seen them come on your screens before, this will no doubt be a night to remember.
Find tickets for Love Me Some Comedy- Christmas Special here.
-
---
When: Sunday 20th February 2022
Where: Alexanders Live, Chester
The host of the hugely successful Have A Word podcast, Adam Rowe is now embarking upon his latest standup tour called Imperious. In our incredibly polarized world, Adam will be looking through various topics with his usual blunt approach. A brutally honest comedian, he certainly has that shock factor.
Find tickets for Adam Rowe Imperious here.
-
---
Christmas City 2.0- Home Alone
When: Sunday 5th December
Where: Power League Soccer Dome, Manchester
Off the back of their recent success with the Scary City cinema showings, Park N Party are now switching over to the festive season with their Christmas City series. So put on your Santa hat and come down to watch the absolute classic that is Home Alone, which is one of the funniest movies of all time.
Find tickets for Christmas City 2.0 Home Alone here.
-
---
When: Friday 19th November
Where: Malmaison, Manchester
Mouthwatering steak and fine wine, sounds good right? Well if these are two of your favourite things then the Malmaison in Manchester is putting on a tasting event that is just right for you. With two steaks to try and six carefully selected red wines, this will be an amazing taste experience.
Find tickets for Steak and Red Wine Tasting here.
-
---
When: Sunday 12th December
Where: The Bentley, Liverpool
Santa and his elves will be setting up shop at The Bentley in Liverpool and are inviting you down for a special afternoon. The adults will receive a glass of prosecco on arrival and the children will be given a mocktail ahead of a delicious Christmas themed afternoon tea. They will also be able to visit Santa's grotto and receive a small gift.
Find tickets for Afternoon Tea with Santa here.
-
---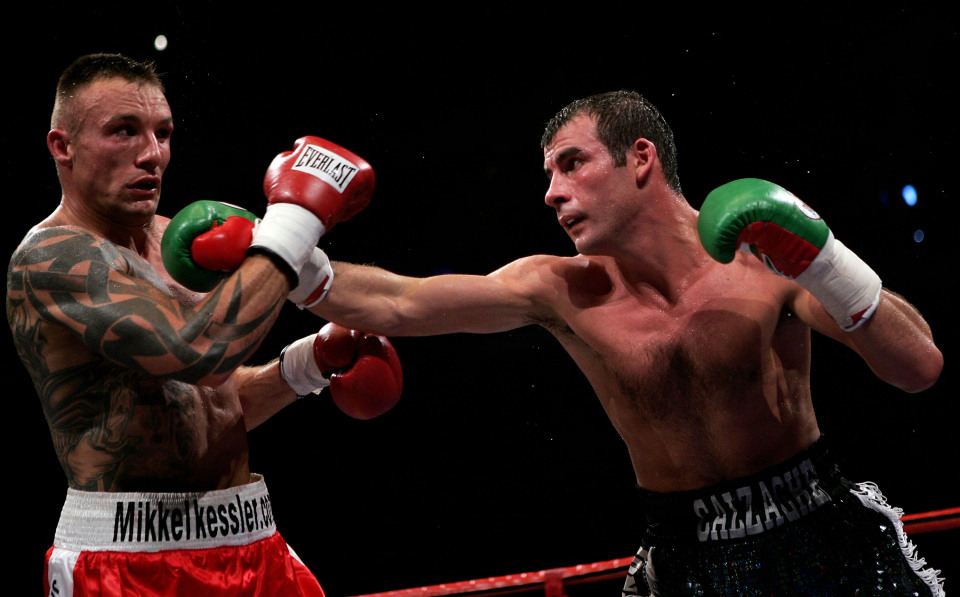 When: Friday 19th November
Where: Wodson Park Leisure Centre, Ware
Two-time boxing world champion Joe Calzaghe is coming to Wodson Park to talk about his outstanding career as one of the most iconic boxing figures of all time. With 46 fights under his belt and 46 wins, the undefeated fighter will have countless stories to tell about his quite frankly unbelievable career.
Find tickets for Joe Calzaghe #undefeated here.
-
---
Heidi Heelz's Smashing Pub Quiz
When: Tuesday 23rd November
Where: The Night Owl, London
Do you and your mates fancy yourselves as quiz masters? Well come down and take a shot at Heidi Heelz's Smashing Pub Quiz which will be testing you on music, film and more general trivia. Teams are a maximum of 6 people and prizes include a £50 bar tab, Night Owl merch and a surprise prize.
Find tickets for Heidi Heelz's Smashing Pub Quiz here.
-
---
If you're looking for more events and attractions then head to our Things To Do page. If dancing is more of your thing then we have plenty of dancefloors waiting on our Clubs page.
---
---