1. The location
Visit the Highlands. The festival is located on the fields of Bogbain Farm with stunning views of the mountains and the capital of the Highlands ? Inverness! The festival is a 5 minute drive from the city centre, or a quick turn off via the A9 ? buses will be available throughout the day to get along, so no excuses!
2. The tunes
Our lineup has a little something for everyone from prolific headliners as Idlewild, to emerging acts as WHITE, folk from Blazin? Fiddles, or electronic pop with KLOE Why not check out our Spotify playlist here to get you in the mood? We are delighted to have over 60 acts performing 3/4 June!
3. The flaming ball of orange in the sky
It?s going to be HOT HOT HOT. Thank the lord, because this year?s theme is SUMMER! Let?s break a Guinness World Record for the ?Largest Gathering of People Wearing Hawaiian Shirts? According to the UK weather forecast we are scheduled to be rolling in it at 16-20 degrees for the weekend. NICE!
4. Drink! Drink!
Brew at the Bog has a great bar selection. We pride ourselves on serving high quality drinks whilst also offering a range of new products.
You?ll be able to find the likes of ice cold Innis & Gunn, Cromarty Brewery, Thistly Cross Cider, along with lots of spirits, wines, cocktails, prosecco and a choice of soft drinks. You?ll be able to pay by cash or card at the bars so no token system this year!
5. You can stuff your face to your heart?s content
Picture the scene, we?ve got the weather, the views, the music, and some drinks ? but we need some total quality selections of food to top this off. Well we?ve got that too ? this year we?re delighted to welcome a host of food vendors ? everything from Mexican inspired grub from Chompsky, to mouth watering burgers from the Black Tartan Food Company!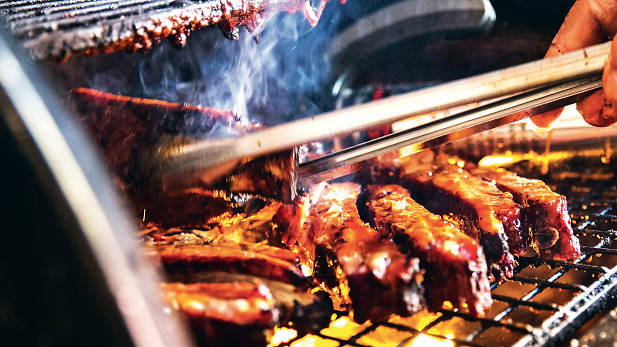 6. Bargain, bargains
Saturday day tickets are priced at £40, or £65 for the full weekend with camping. What are you waiting for!? You can go grab them from our buddies at Skiddle.
7. OUTDOOR CINEMA!
Yep that?s right, do you remember we asked online what film the campers would like to see on our huge Outdoor screen? The choices were Jaws, The Lion King or The Goonies?our winner was The Goonies! Available to watch at the campsite after midnight on Saturday night?.perfect for all you late night revellers!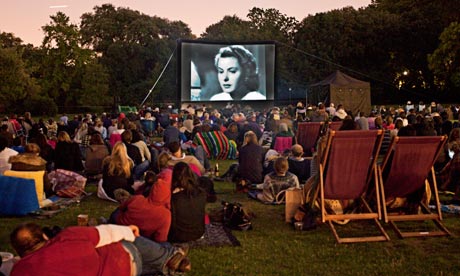 8. Campfire singalong
When we are winding down we will have a live acoustic jam from campers around our bonfire, we?d love you to join us and participate for this one?bring your instruments and your voices!

9. A barrel of laughs
We will have Bob?s Blundabus coming along with the likes of Michael Redmond (Father Stone from Father Ted), Scottish stand up Phil Kay and more. Keep your eyes peeled for the Blundabus ? the schedule will be printed on the bus.
10. YOU!
The final reason to be in Inverness next week is YOU, the people! Without your support this festival could not operate with such a great atmosphere and being LOADS of fun! We will continue to deliver the best Brew at the Bog possible. Here?s to next weekend ? have a lovely time!
Brew at the Bog takes place on Friday 3rd & Saturday 4th June in Inverness.
TICKETS AVAILABLE NOW FROM: https://www.skiddle.com/festivals/Brew-at-the-Bog/