About The Wild Wood Disco 2022
Intimate, independent and much loved festival in the woods, all created 'For the love of a good party.'
'One of the finest settings for a party we've ever seen' Groove Armada
Our beautiful woodland glade in the heart of the Cambridgeshire countryside is a truly magical place for a party. Find 4 stages, some built from sourced materials from the forest floor, all with incredible sound systems and light shows. Discover hidden areas and micro venues at the end of woodland paths, places to dance, smoke a Shisha, lay down under the canopy of the trees or find Mystic Ming to get your fortune told. This is a special place that harks back to an era before festival saturation happened, no vip areas or big brands here. Everyone is important and we're all about the freedom, the dance and the joy. Come and join us - but don't tell everyone!
In it's 6th year the Wild Wood Disco will for the first time be running for 3 nights with music starting at 4pm on Friday and ending at midnight on Sunday. Saturday and Sunday day tickets are avaiable or weekend with camping. Book your boutique camping through The Woodville Project.
Music genres: House, Tech House, Electro House, Disco House, Soulful House
The Wild Wood Disco line up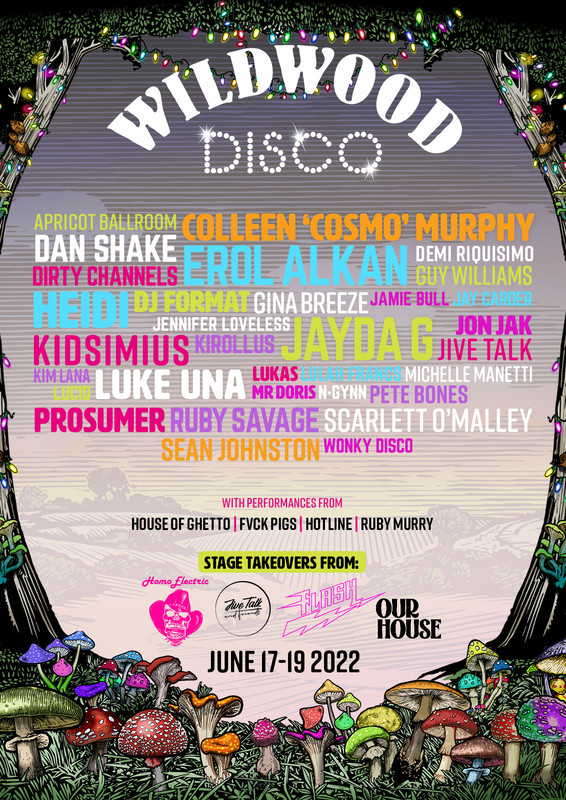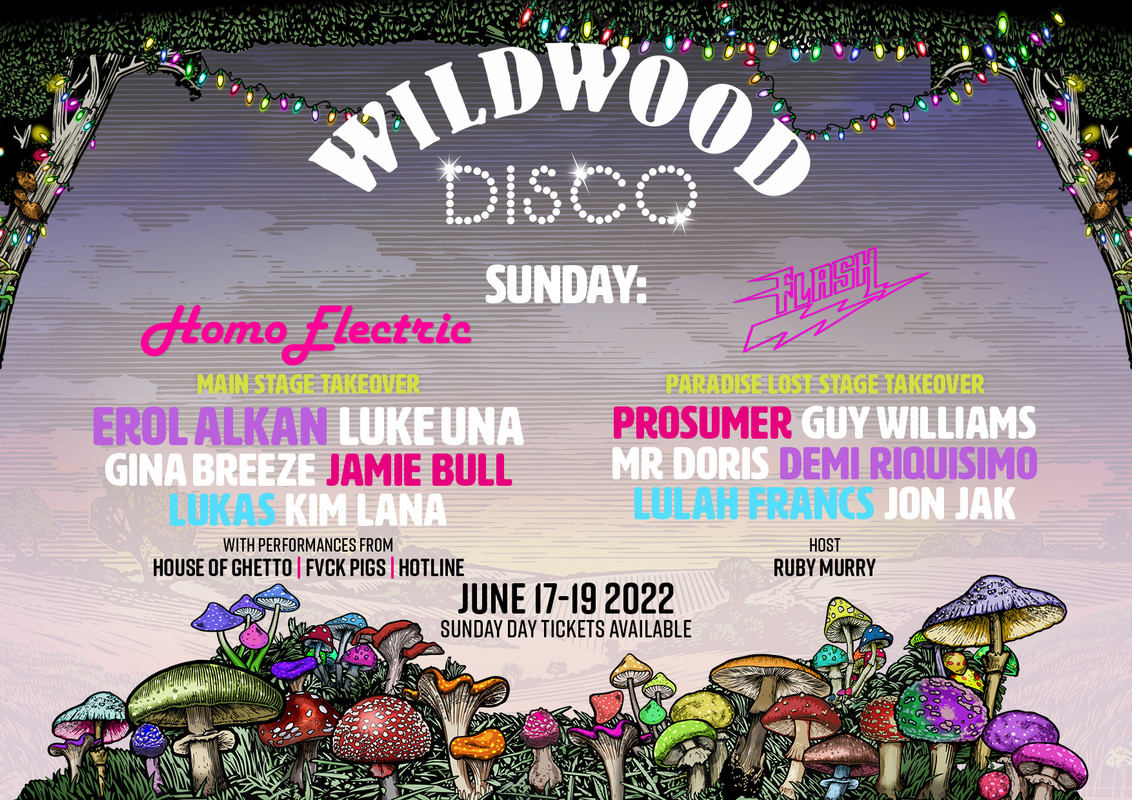 The Wild Wood Disco information & FAQs
When is The Wild Wood Disco Festival 2022?
How do I get to The Wild Wood Disco Festival?
Does The Wild Wood Disco Festiva have onsite camping?
Where is The Wild Wood Disco Festival?
I'm camping, what is there in the camping field?
How much are The Wild Wood Disco Festival tickets?
What happens If I bought a ticket and cannot attend?
Does The Wild Wood Disco Festival have any age restrictions?
Map of Hotels near festival site
Try our fully interactive map of all nearby hotels and accommodation. Please check location and dates before booking.
Explore similar festivals to The Wild Wood Disco
Find similar festivals by exploring the categories and classifications below:
Categories: Dance Music festivals
Type: Music festivals
Size: Small sized festivals