About Sonic Wave 2023
Sonic Wave festival returns exclusively to the O2 Institute Birmingham this year featuring sets from Sports Team, Baby Queen, The Magic Gang plus many more.
Strictly Over 14s, under 16s must be accompanied by an Adult 18+ years (Photographic ID may be required to gain entry)
Sonic Wave Reviews
Our visitors have reviewed Sonic Wave 10 times. Read reviews of this festival »
Average rating:
4.1/5
from 10 reviews
Sonic Wave line up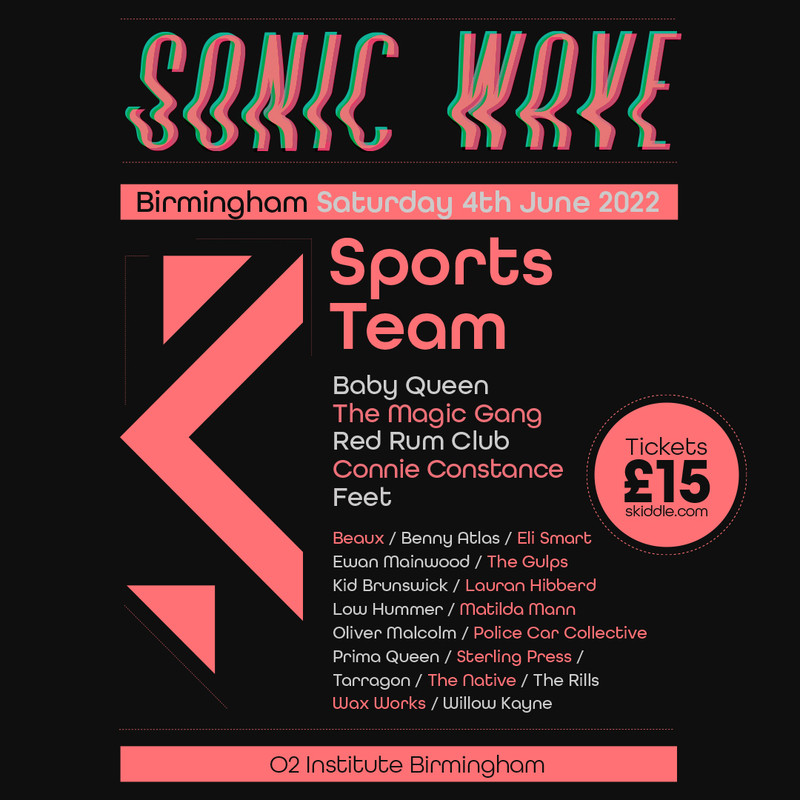 Sonic Wave information & FAQs
When is Sonic Wave Festival?
How much are Sonic Wave tickets?
Where is Sonic Wave Festival?
Are pre-payment plan tickets available?
Does Sonic Wave Festival have onsite camping?
What happens If I bought a ticket and cannot attend?
Does Sonic Wave Festival have any age restrictions?
Can I bring my own food and drink into Sonic Wave Festival?
Explore similar festivals to Sonic Wave
Find similar festivals by exploring the categories and classifications below:
Categories: Budget festivals, Boutique / Grassroots festivals
Type: Music festivals
Size: Small sized festivals
Amenities: Toilets