About Live in Livi 2022
Live in Livi festival returns for 2022 - Showcasing some of the best-unsigned talent from across West Lothian (and beyond), with street food & drink available across the day.
Howden Park Centre
Saturday 25th June 2022
Live in Livi Reviews
Our visitors have reviewed Live in Livi 3 times. Read reviews of this festival »
Average rating:
4.5/5
from 3 reviews
Live in Livi line up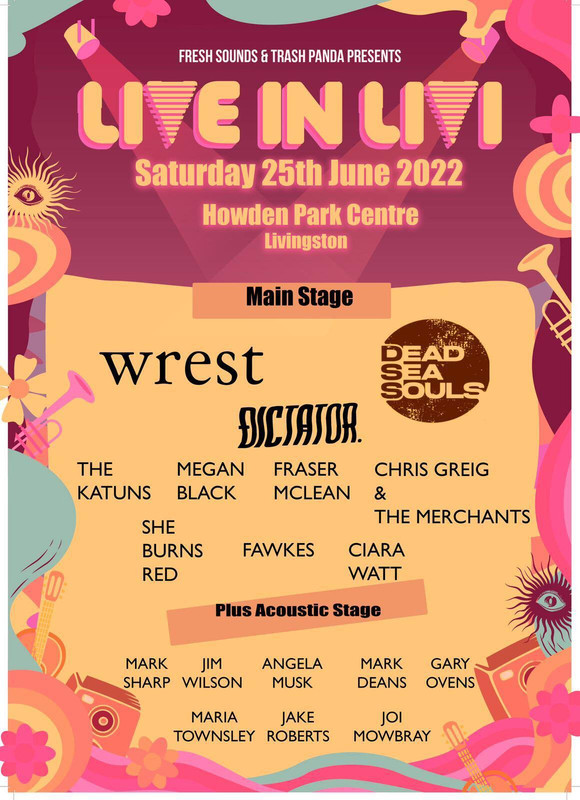 Live in Livi information & FAQs
What happens If I bought a ticket and cannot attend?
Does Live in Livi have any age restrictions?
Map of Hotels near festival site
Try our fully interactive map of all nearby hotels and accommodation. Please check location and dates before booking.
Explore similar festivals to Live in Livi
Find similar festivals by exploring the categories and classifications below:
Categories: Budget festivals
Type: Music festivals, Food festivals
Size: Very Small sized festivals
Amenities: Showers