About Live in Livi 2023
Live in Livi festival returns for 2022 - Showcasing some of the best-unsigned talent from across West Lothian (and beyond), with street food & drink available across the day.
Howden Park Centre
Saturday 25th June 2022
Live in Livi Reviews
Our visitors have reviewed Live in Livi 5 times. Read reviews of this festival »
Average rating:
4.7/5
from 5 reviews
Live in Livi line up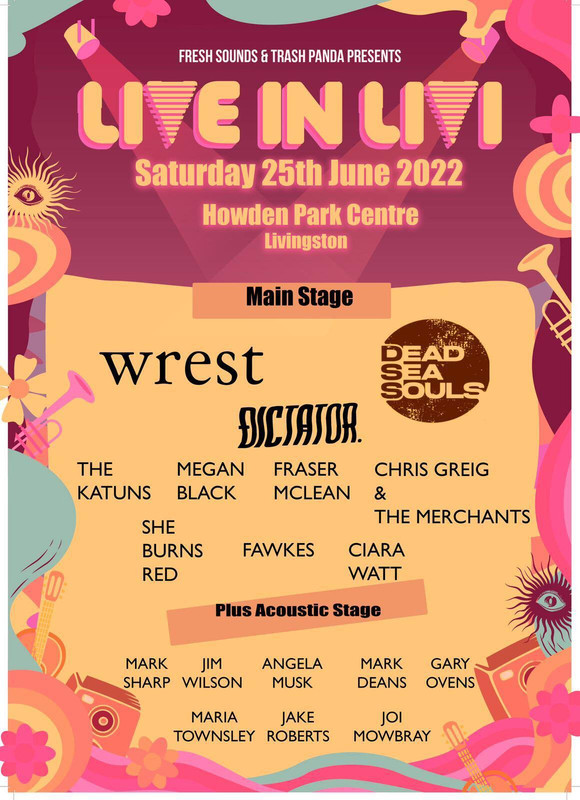 Live in Livi information & FAQs
What happens If I bought a ticket and cannot attend?
Does Live in Livi have any age restrictions?
Explore similar festivals to Live in Livi
Find similar festivals by exploring the categories and classifications below:
Categories: Budget festivals
Type: Music festivals, Food festivals
Size: Very Small sized festivals
Amenities: Showers