Innovation In The Dam Tickets
For more information about Innovation In The Dam 2020 tickets, please visit the Innovation In The Dam tickets page, part of our Festivals 2020 guide
Reviews of Innovation In The Dam
Our visitors have reviewed Innovation In The Dam 1 times
Average rating:
from 1 reviews
Book your flight, pack your bag and join us for the World's most established D&B / Jungle / Bassline Festival Weekender in Amsterdam!
Treat yourself to the full spectrum of drum & bass, jungle & bassline music in 2 incredible venues, over 3 nights, in one of Europe's favourite party capitals.

We're also excited to announce our largest daytime boat party to date!

Don't get left at home, assemble the squad, make sure you're all at….INNOVATION IN THE DAM 2020!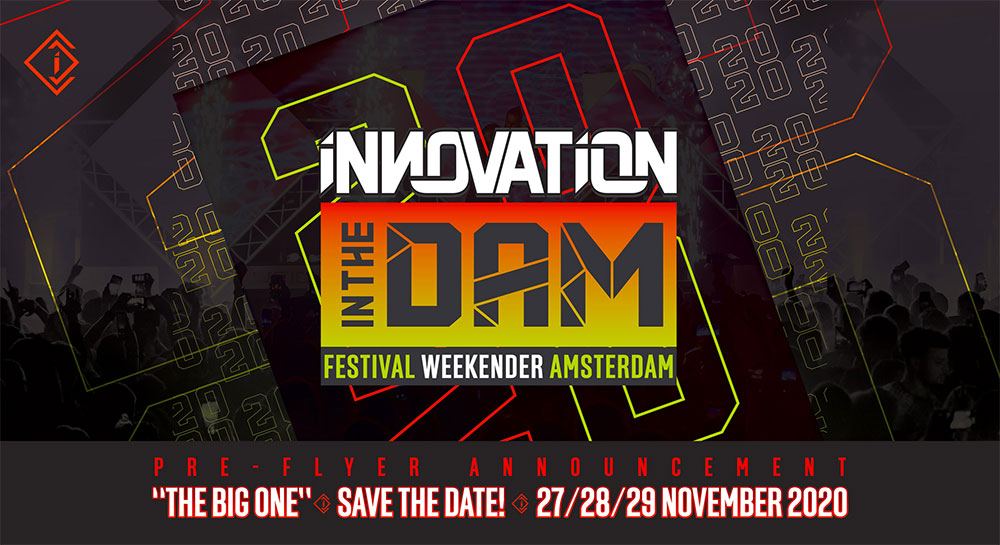 FLIGHTS
https://innointhedam.com/flights

HOTELS
https://innointhedam.com/hotels

FREQUENTLY ASKED QUESTIONS
https://innointhedam.com/faq/
Looking for something else? Find other festivals in November or try our new Festival Finder
Innovation In The Dam tickets »
To see this year's full lineup, please use the link below
full Innovation In The Dam 2020 line up »
Location of Innovation In The Dam 2020
Related event pages for Innovation In The Dam