Glades of Glory Festival 2022 Tickets
About Glades of Glory Festival 2022
Set against a backdrop of outstanding natural beauty within a 200-acre historic estate, Glades of Glory features performances from some of the world's most in-demand DJs & live acts.
Music genres: House, Deep House, Tech House, Disco, Soulful House
Glades of Glory Festival Reviews
Our visitors have reviewed Glades of Glory Festival 7 times. Read reviews of this festival »
Average rating:
4.1/5
from 7 reviews
Glades of Glory Festival line up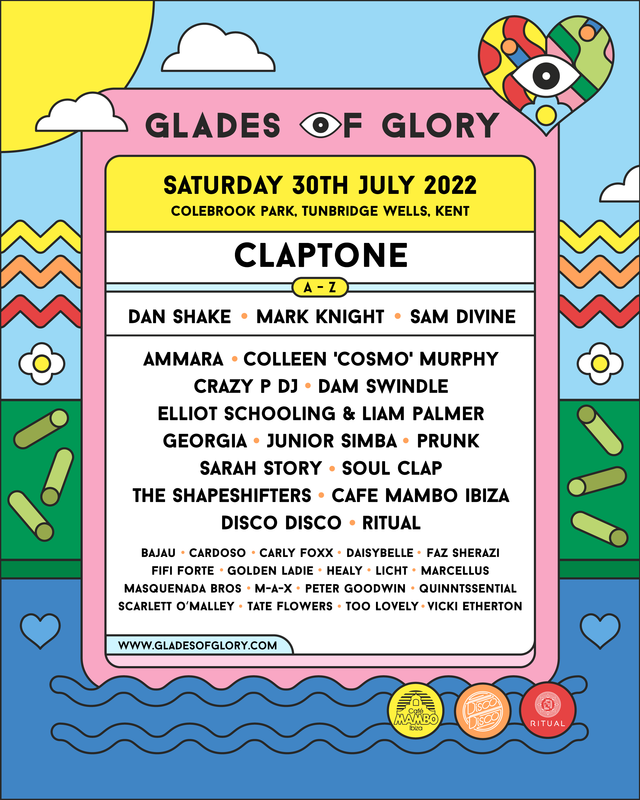 Glades of Glory Festival information & FAQs
Travelling to/from the festival
Map of Hotels near festival site
Try our fully interactive map of all nearby hotels and accommodation. Please check location and dates before booking.
Explore similar festivals to Glades of Glory Festival
Find similar festivals by exploring the categories and classifications below:
Categories: Budget festivals, Dance Music festivals, Boutique / Grassroots festivals
Type: Music festivals
Size: Small sized festivals
Amenities: Toilets