About Carl Cox - Brighton Beach festival 2021
COXY'S BACK! That's right, Carl Cox, godfather of dance music and veteran of turntables is back in Brighton this summer for a very special outdoor performance live on Brighton Beach!
Carl Cox is a certified legend, the veteran producer/DJ is an instantly recognisable name. Having a musical career that has spanned decades, Carl's mix CD 'F.A.C.T' set a benchmark for techno music and he has enjoyed a legendary residence over in Ibiza as well as numerous festival appearances.
Now, he's heading over to Brighton Beach, which has a huge reputation for hosting some of the best parties in the UK, think of the legendary rave that Fatboy Slim hosted back in 2002. It has become one of the go-to places for some of the biggest names and enjoys a well-loved reputation.
Music genres: Techno
Carl Cox - Brighton Beach festival Reviews
Our visitors have reviewed Carl Cox - Brighton Beach festival 42 times. Read reviews of this festival »
Average rating:
4.1/5
from 42 reviews
Carl Cox - Brighton Beach festival line up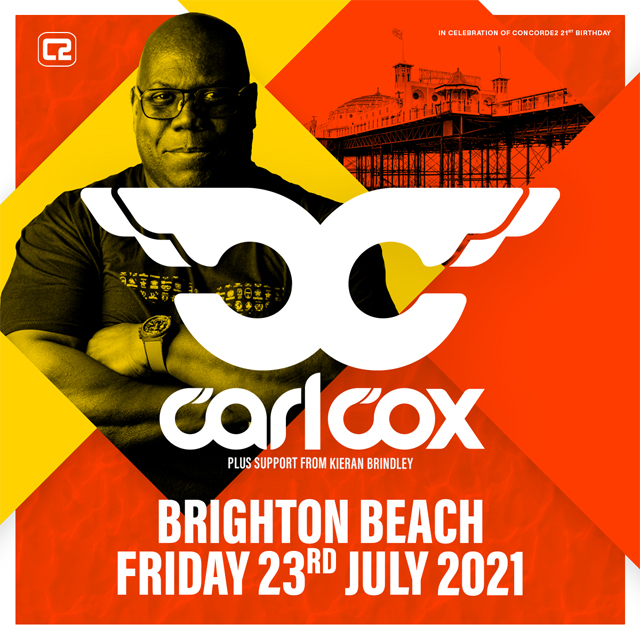 Carl Cox - Brighton Beach festival information & FAQs
Map of Hotels near festival site
Carl Cox - Brighton Beach festival news
Explore similar festivals to Carl Cox - Brighton Beach festival
Find similar festivals by exploring the categories and classifications below:
Categories: Mainstream / Pop Music festivals, Dance Music festivals
Type: Music festivals
Size: Small sized festivals
Amenities: Toilets
Attractions: Beach