Disclaimer: The article below has been contributed by the event promoter or somebody representing the event promoter. As such we take no responsibility for accuracy of the content and any views expressed are not necessarily those of Skiddle or our staff.
CHRIS RYAN VS MARC OSIKKA
CHRIS: What was the first record you ever bought?
MARC: Black Box - 'Ride On Time' in 1989 and I've still got it!

CHRIS: Apart from house music, what else do you like listening to when you're not behind the wheels of steel?
MARC: I love listening to Fun Lovin' Criminals, Rod Stewart(!) and Pink Floyd....
CHRIS: What are your top three old skool house tracks of all time?
MARC: The Shaker 'Mooncat', Kariya 'Let Me Love You For Tonight' and Sasha's remix of D:Ream 'U R The Best Thing'.
CHRIS: What's your opinion on the digital era and laptop DJs with every man and his proverbial dog now becoming a DJ?!
MARC: I give more respect to people who are in it for the love of it. Not just 'cause it's cool. There are too many DJs using the 'sync' button and you can hear it in the music - and their sets. It's just the 15 biggest tunes they've heard on Beatport or whatever! There is no programming or thought going into the music. Those who have made the jump from CD to laptop to controller (who have been in it for a long time then all well and good) but don't forget your charger and make sure you know how to set up when you're following a CD DJ!!! 
CHRIS: What's your favourite cheese?
MARC: Halloumi. I love it due to the fact that you have to grill it or fry it to eat it! It tastes like shit otherwise!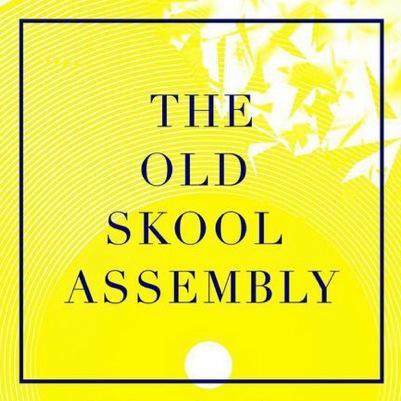 MARC OSIKKA VS CHRIS RYAN
MARC: Where was your first gig?
CHRIS: My first gig! I'll give you two answers here. First gig EVER gig was at the school youth club in 1987. I blended in 7" vinyl records for three hours every Friday night. I had no headphone and no pitch. I just faded in and out! But my first proper gig was in 1988 when I worked in a nightclub in Burton-on-Trent. The resident DJ taught me how to mix on vinyl and then I became his warm up DJ every Saturday for two years. I loved it!
MARC: What's your favourite house music label?
CHRIS: Has to be either Defected or Strictly Rhythm. Both have been the back bone of house music for so long. At a push I'd go for Strictly Rhythm, if i have to choose one. Soooo many good releases!
MARC: What are YOUR top three house tunes of all time? 
CHRIS: Oooooh. Sterling Void 'Alright', Shawn Christopher 'Make My Love' and Masters At Work 'Backfired'.
MARC: How about your favourite ever DJ gig?
CHRIS: I'm going to have to say last year. Our own night up in Darlington. We had Waze and Odyssey headline for us. What a night! Brilliant atmosphere and packed all night. They were superb!
MARC: And, finally, your favourite food?
CHRIS: Easy one, this. It's steak. I love steak. I'll always order it when I'm out for a meal. And it's medium to well done - before you ask! ;o)
NOTES: Marc Osikka and Chris Ryan are resident DJs for Retro, the North's biggest old skool night. Both DJs will be headlining the launch night for The Old Skool Assembly on Saturday 23rd May 2015 at Blu Bar in Burnley, Lancashire.


Tickets are no longer available for this event