New Years Eve 2015 Events and Tickets
Select your local guide to NYE 2015 below, or scroll down for a selection of the most popular events and parties from across the UK
Or, select your nearest town/city from the dropdown below:
Select your city
2015 New Years Eve events
Here's a huge selection of New Years Eve 2015 - 2016 events to tickle your fancy. Buy your tickets quick if you want to beat the queues and get discounted tickets. These are the most popular NYE events - select your town/city above for a full list of events local to you.
Our eTickets mean you don't need to rely on mr postman, you can order at anytime with confirmation sent instantly to your email inbox.
Don't miss out, NYE tickets sell out fast so don't leave it too late (do it now!).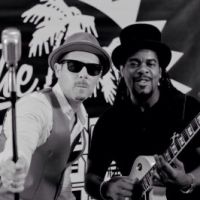 Thursday 31st December

New venue to see in 2016!

Thursday 31st December

See out 2015 and welcome in 2016 in style

Thursday 31st December

NYE Prosecco Party - Glitz & Glam Event
Showing events: 1-3 of 3 of 3
Your event not listed? Promote your NYE event and sell tickets online
Last updated: 18:08
New Years Eve 2015
Events are being added every day, so if you can't find a suitable event, check back in a day or two! Just don't leave it too late, many of the Hogmanay events listed on Skiddle's guide will sell out so grab your tickets quick! You can also check our New Year's Day guide.
If you're a promoter and would like your event and tickets to appear here - please add it in our Promotion Centre