Hot Manchester tickets
Planning that gig or rave in advance? Check out our comprehensive selection of the best tickets on sale for nights out in and around the Manchester area.
Your event not listed? Promote your event online
Why should you visit Manchester? Well it's simple really, whatever you're looking for, Manchester has it. When it comes to nightlife, the city boasts an almost overwhelming amount of diverse clubs to suit everyone's taste, No matter what genre ticks your boxes, you can be sure to get your fix in Manchester.
Venues like Gorilla Club, Sound Control, South, Soup Kitchen, Sankeys, Hidden and Antwerp Mansion play host to events ranging from cutting edge live music gigs, to underground dance music rave-ups and everything in between. Manchester has a long history of putting on legendary nights (The Hacienda anyone?) and you'll be glad to know that the city continues in this rich vein of form.
Beyond music, it's well worth checking out one of Manchester's many restaurants to fill up on a huge choice of cuisine including African food and English pub grub. Like shopping? Manchester is renowned for its retail options, from the Trafford Centre to the Arndale in the city centre - or make time for the independents in the Northern Quarter if you're after something unique.
If you are into sport, Manchester is home to two of the biggest football clubs in the UK and if you're not with the opposition, it's well worth checking out the grounds. You can also pay a visit to the Chill Factore which is home to the UK's longest indoor skiing and snowboarding slope.
Latest news from around Manchester
Whether it's the latest tour hitting the city or a brand new club opening, our comprehensive Manchester news section has a plethora of up to date information on everything going down in your local haunt.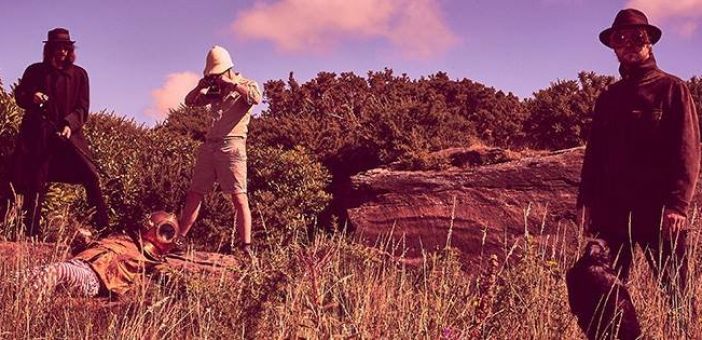 Popular Manchester venues - find out what's on where
Looking for the best spaces to experience music in Manchester? Here's a detailed run down of the premier establishments across the city, from much loved dingy live music dens up to state of the art clubbing spaces.
More about Manchester
Irrespective of whether you're a first time visitor to the city, a frequently returning guest or a lifelong inhabitant, our guides are essential reading for anyone looking to make the most of their time in Manchester.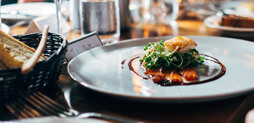 Manchester Restaurants guide
Manchester as a city is awash with places to eat. With restaurants, bars and cafes around every corner and along every main drag, the choice can be overwhelming. You'll find a full list of Manchester restaurants in our restaurant section here - and you can get great offers when you book online. In t…
Manchester Restaurants guide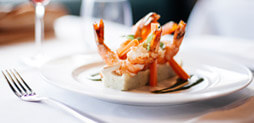 Manchester Restaurants
Find somewhere to eat in Manchester. Book your table online to take advantage of numerous special offers.
Manchester Restaurants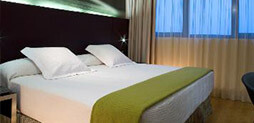 Manchester Accommodation guide
If you are looking for somewhere to stay in Manchester, the city offers ever kind of accommodation available. Hotels are generally available from around £40 per night, or Serviced Apartments for closer to £100 (shared between 4-8 people). Serviced Apartments a
Manchester Accommodation guide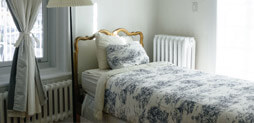 Hotels Near Manchester
Take a look at our wide range of Manchester hotels. You can even save up to 70% by booking through Skiddle.
Hotels Near Manchester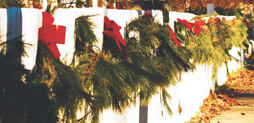 Manchester Christmas guide
Manchester is a truly wonderful city in which to celebrate Christmas. From the extensive Christmas markets which take over much of the city centre, to the incredible array of shops, bars and restaurants, the Capital of the North is your one stop destination for all your festive shopping, entertainme…
Manchester Christmas guide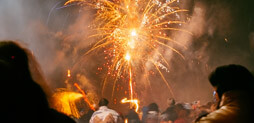 New Year's Eve in Manchester
As the undisputed party capital of the North, there's no shortage of things to do on the biggest night of the year - New Year's Eve. From intimate gatherings in bespoke drinking holes to no holds barred Warehouse raves, via high end champagne receptions and cheesy pop soirées, …
New Year's Eve in Manchester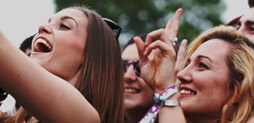 Manchester Freshers Week guide
Welcome to Manchester! For the next few years the capital of the North will be your home from home, and although within time you will feel like you own the city, right about now you probably feel like a small fish in a very big pond. Let Skiddle help you then, with our essential welcome to student l…
Manchester Freshers Week guide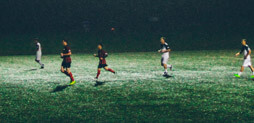 Manchester Sport guide
Drinking every night and scoffing all those late night kebabs may seem like a brilliant idea at the time, but it's not hard to understand why the average fresher puts on 10lb in the first year. So if you want to keep your student lifestyle and your waist size, then we'd recommend doing as much as yo…
Manchester Sport guide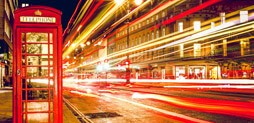 Manchester Travel guide
To put things simply, Manchester is a big place. Luckily for you, Manchester has a plethora of ways to get from A - B via C, with Fallowfield sitting on one of the busiest bus routes in Europe. This means competition is stiff, which for the punter translates to lots of buses. Of course the buses are…
Manchester Travel guide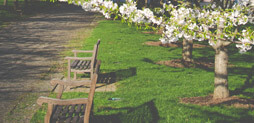 Manchester Attractions guide
Manchester Galleries Love art? You're in the right city. Manchester is home to two world class Art Galleries - The Manchester Art Gallery in town and the Whitworth Art Gallery on Oxford Road, by the university. There's also the recently redeveloped and reopened Gallery of Costume in Platt Fields Pa…
Manchester Attractions guide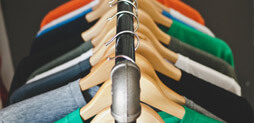 Manchester Shopping info
When it comes to shopping, Manchester has it all and Skiddle.com aims to provides you with the best Manchester shopping guide online. Trust us, if you can't find it in Manchester, you'll struggle to find it anywhere. To make things a little easier to grasp, here are some of the main shopping areas i…
Manchester Shopping info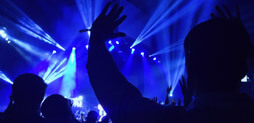 Manchester Nightlife guide
You'll be completely spoilt for choice when it comes to Manchester's nightlife. It has one of the strongest scenes in the country, boasting major club establishments and live music hot spots both big and small. Take
Manchester Nightlife guide
Popular Manchester searches
Other places nearby