Radisson Blu Edwardian Berkshire Hotel in London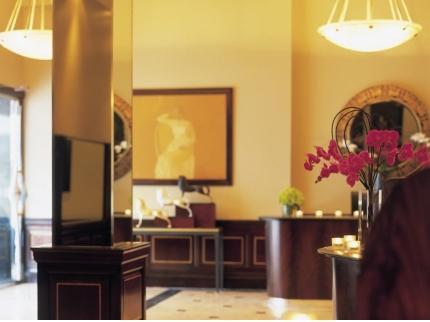 Official rating:
Customer rating: 4/6
Accommodation type: Hotel
Radisson Blu Edwardian Berkshire Hotel
350 Oxford Street,
London,
W1C 1BY
View location map »
Description
The 4 deluxe Berkshire Hotel is located in the very heart of London on Oxford Street opposite Bond Street, both famous for their shopping experiences and connections to Canary Wharf, Docklands, the West End and the City. This delightful boutique hotel offers complimentary wireless access throughout the hotel. Across the cool marble of the lobby, the Drawing Room Bar is a relaxed local meeting place flooded with natural light. All rooms feature Bang and Olufsen televisions, sleek designer furnishings and marble bathrooms.
Book online
To book a room, click here to view room rates: Book Now »
Local points of interest:
The following music venues, bars, clubs and restaurants are near to Radisson Blu Edwardian Berkshire Hotel:
Bond Street (Tube station)

66 yards away

Corks (Bar/Pub)

69 yards away

Corks Wine Bar (Nightclub)

69 yards away

St Christopher's Place

70 yards away

TOP SECRET, APPLY TO FIND OUT IN LONDON (Nightclub)

106 yards away
Find out more about the local clubs, bars, restaurants and points of interest: Nearby Area »
Location Map
To view a map of this hotel's location with local points of interest, please view the Hotel Location tab