Discount Hotels in Bromley
Search our Discount Hotels in Bromley accommodation guide. Below is a list of budget hotels, luxury hotels, premium hotels and serviced apartments in Bromley. Many Hotels offer last minute deals with up to 70% off the normal rates. We offer a hotel booking service, at no extra cost!
Hotel reservations are quick any easy.
Going out and need accommodation near a particular venue? Check our list of venues here for nearby hotels! Easy!
4 Bromley hotels
Browse all hotels in Bromley, including boutique, budget, and luxury 5 Star hotels, for the best deals. To make hotel reservations, or for more information, including maps, details of nearby attractions, and more, click on any of the listings below.
Stars: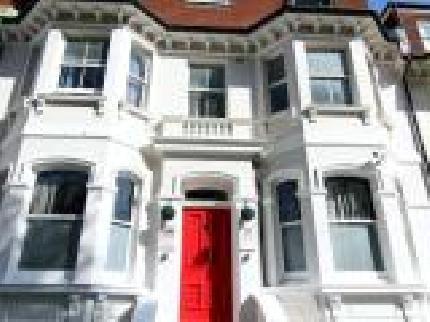 125 yards/1 min walk from City centre
33, Rodway Road, Bromley, BR13JP
A full English Breakfast is included in all our prices and free ultra fast wireless internet access (76mb download speed) High Commended as the Best Business for Hospitality and
Prices from: £75.00 per room
book now »
Stars:
440 yards/3 min walk from City centre
Plaistow Lane, Bromley, BR1 3TP
Sundridge Park Manor is a beautiful Grade 1 listed stately home, situated just 10 miles from London, with ample free parking together with free Wi-Fi.
Prices from: £65.00 per room
book now »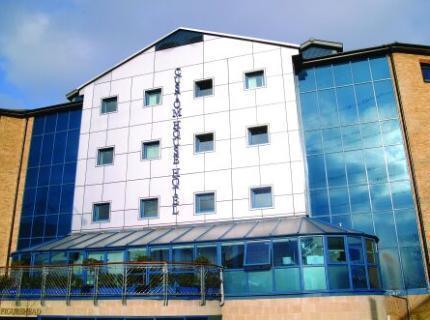 1365 yards/9 min walk from City centre
CONISTON ROAD, BROMLEY, BR1 4JD
The Bromley Court Hotel is located in a quiet residential area on Bromley Hill with beautiful views of London from its landscaped gardens. The Hotel's Garden Restaurant overlooks
Prices from: £49.50 per room
book now »
Stars: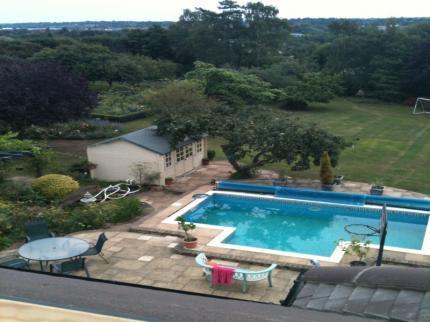 1.5 miles away from City centre
78, Hayes Lane, Bromley, BR29EE
Welcome to the lovely family run Westfield's Guest House, Bromley.After a hearty fully English breakfast you are just a short walk (approx 15 mins) away from Bromley South Train
Prices from: £74.00 per room
book now »
Please note, distances shown are 'as the crow flies' and driving distances may differ. Hotel facilities are subject to change, you are advised to carefully check the room or hotel description to ensure the facilities you require are available at your chosen hotel.
Price promise
The price you see for these Bromley hotels is the price you pay. All prices stated are the total price for the entire stay, per room (not 'per person'). All prices are inclusive of VAT. There is no additional charge to book your room through Skiddle.com. When booking you will be asked for card details to secure your reservation. In most cases your card will only be charged when you check-out. For cancellation policies, please check the hotel information pages (most are 24 hours)
Popular Bromley hotel searches:
Cheap hotels Bromley : Luxury hotels Bromley : Serviced Apartments Bromley : Bed and Breakfast Bromley : Five star hotels Bromley : Four star hotels Bromley : Three star hotels Bromley
Hotels with Mini Bars in Bromley : Hotels with Wifi in Bromley : Hotels with Late Check out in Bromley : Hotels with Parking in Bromley
Find hotels in Bromley near:
Hotels near Bromley
:
Hotels near Ministry Of Sound
:
Hotels near Embassy London
:
Hotels near Bar Rumba
:
Hotels near O2 Academy Brixton
:
Hotels near SOUND LONDON
:
Hotels near The Moose Bar
:
Hotels near Egg
:
Hotels near Cafe De Paris
:
Hotels near Funky Buddha
:
Hotels near London Photo Tours And Workshops
More locations
:
Restaurants in Bromley
Nearby places:
Bromley hotels
|
Dartford hotels
|
London hotels
|
Enfield hotels
|
Harrow hotels
|
Ilford hotels
|
Kingston Upon Thames hotels
|
RedHill hotels
|
Romford hotels
|
Sutton hotels
|
Twickenham hotels
|
Uxbridge hotels
promote your event
follow us
Bromley quick links
get the hottest tickets, and find the best restaurants and hotels in Bromley at skiddle