Discount Hotels in Hertford
Search our Discount Hotels in Hertford accommodation guide. Below is a list of budget hotels, luxury hotels, premium hotels and serviced apartments in Hertford. Many Hotels offer last minute deals with up to 70% off the normal rates. We offer a hotel booking service, at no extra cost!
Hotel reservations are quick any easy.
Going out and need accommodation near a particular venue? Check our list of venues here for nearby hotels! Easy!
8 Hertford hotels
Browse all hotels in Hertford, including boutique, budget, and luxury 5 Star hotels, for the best deals. To make hotel reservations, or for more information, including maps, details of nearby attractions, and more, click on any of the listings below.
Stars:
1009 yards/7 min walk from City centre
2, Stanley Road, Hertford, SG13 7LQ
A Luxury Accommodation in the centre of Hertford Town on a private road(Free parking). Minutes walk away from many trendy and antique shops, restaurants,
Prices from: £85.00 per room
book now »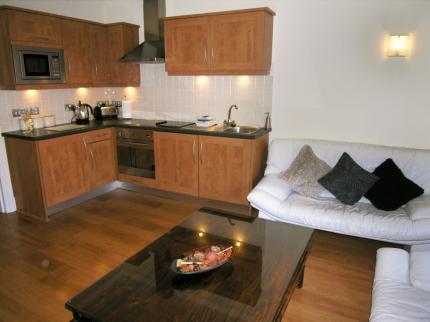 1 miles away from City centre
Number One Port Hill, Hertford Hertford, Hertfordshire, SG14 1PJ
The beautiful residence of Number One Bed and Breakfast, built in 1812 and acknowledged in Nikolaus Pevsner's Buildings of Hertfordshire, features an eclectic elegant mix of original
Prices from: £95.00 per room
book now »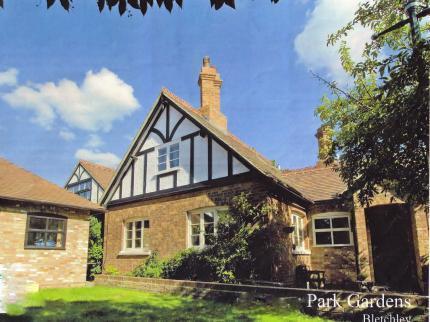 1.1 miles away from City centre
4, Sele Mill, North Road North Road, Hertford, SG14 1LD
2 bedroom luxury garden apartments located in quiet secure gated development overlooking river with security gate code and entryphone. Each apartment has fully equipped kitchen
Prices from: £130.00 per room
book now »
Stars: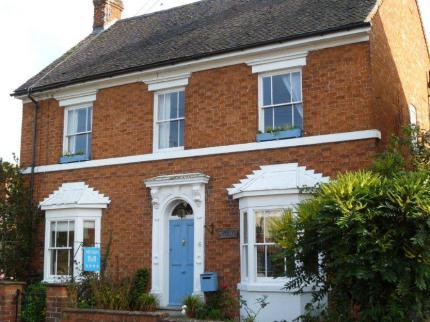 1.3 miles away from City centre
27, Fordwich Rise, Hertford, SG14 2BW
Welcome to the Apple Tree BnB.An ideal retreat for a romantic get away.A home away from home if working in the area or visiting friends or family.The Apple Tree luxury Bed and
Prices from: £65.00 per room
book now »
Stars:
1.6 miles away from City centre
Hertingfordbury Road,Hertingfordbury, Hertford, SG14 2LB
The 15th century White Horse, Hertingfordbury, sits just outside the Historic County Town of Hertford. This 42 bedroomed hotel, provides great hospitality and accommodation.
Prices from: £50.00 per room
book now »
Stars: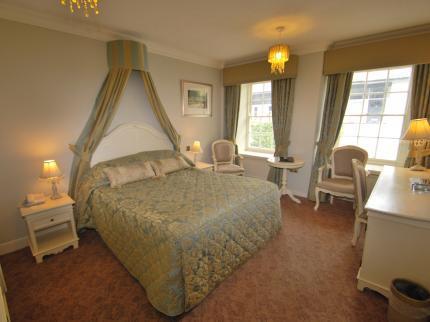 2 miles away from City centre
COTTAGE FARM GOOSE GREEN, HODDESDON, EN11 8SN
UNIQUE - Bed and Breakfast Accommodation - Self Contained LodgesBeautiful Rural Location - Exceptionally peaceful - Only 2 minutes (by car)to Hoddesdon Town centre,
Prices from: £49.00 per room
book now »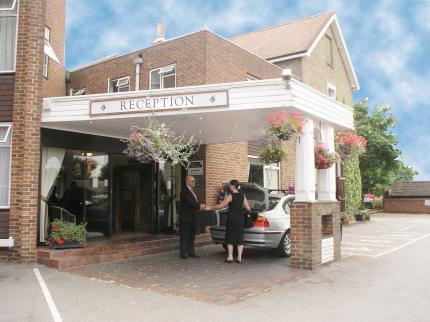 2.3 miles away from City centre
Baldock Street, Ware, SG12 9DR
Offering complimentary on-site car parking and easy access off the A10 close to London, Cambridge and Stansted Airport, the Hotel offers modern facilities with a homely feel.The
Prices from: £45.00 per room
book now »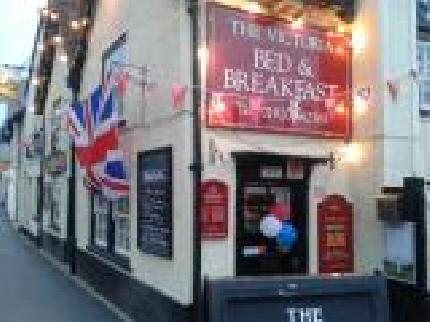 2.4 miles away from City centre
4 STAR STREET, WARE, SG12 7AA
We are a public house with letting rooms. Great for traders or somewhere affordable for a weekend stay. Six rooms available. We do not have any en-suite rooms but we do have two
Prices from: £40.00 per room
book now »
Please note, distances shown are 'as the crow flies' and driving distances may differ. Hotel facilities are subject to change, you are advised to carefully check the room or hotel description to ensure the facilities you require are available at your chosen hotel.
Price promise
The price you see for these Hertford hotels is the price you pay. All prices stated are the total price for the entire stay, per room (not 'per person'). All prices are inclusive of VAT. There is no additional charge to book your room through Skiddle.com. When booking you will be asked for card details to secure your reservation. In most cases your card will only be charged when you check-out. For cancellation policies, please check the hotel information pages (most are 24 hours)
Popular Hertford hotel searches:
Cheap hotels Hertford : Luxury hotels Hertford : Serviced Apartments Hertford : Bed and Breakfast Hertford : Five star hotels Hertford : Four star hotels Hertford : Three star hotels Hertford
Hotels with Mini Bars in Hertford : Hotels with Wifi in Hertford : Hotels with Late Check out in Hertford : Hotels with Parking in Hertford
Find hotels in Hertford near:
Hotels near Hertford
:
Hotels near Club 19 At Trent Park
:
Hotels near Herts Jazz Club
:
Hotels near The Stone House
:
Hotels near Old Orleans Epping
:
Hotels near Marigolds Blues Club
:
Hotels near Marigolds Jazz Club
:
Hotels near Broxbourne Civic Theatre
:
Hotels near Corn Exchange - Hertford
:
Hotels near The Dugdale Centre
:
Hotels near Barnet Football Club
More locations
:
Restaurants in Hertford
Nearby places:
St. Albans hotels
|
Harlow hotels
|
London hotels
|
Enfield hotels
|
Harrow hotels
|
Hemel Hempstead hotels
|
Ilford hotels
|
Luton hotels
|
Romford hotels
|
Stevenage hotels
|
Hertford hotels
|
Watford hotels
|
Borehamwood/Elstree hotels
promote your event
follow us
Hertford quick links
get the hottest tickets, and find the best restaurants and hotels in Hertford at skiddle