Park Plaza Victoria London in London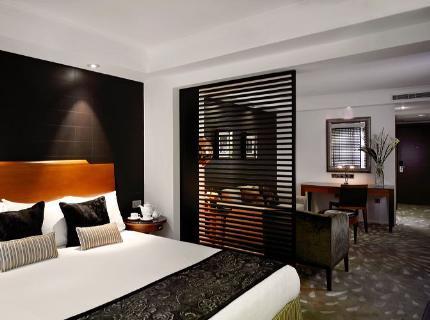 Official rating:
Customer rating: 5/6
Accommodation type: Hotel
Park Plaza Victoria London
239 Vauxhall Bridge Road,
London,
SW1V 1EQ
View location map »
Description
Park Plaza Victoria Hotel features a modern spa, stylish cocktail bar and large luxury bedrooms. Situated in lively Victoria, the hotel is a 2-minute walk from Victoria Station, and 5 minutes' walk from Buckingham Palace. The spacious bedrooms at the contemporary Park Plaza Victoria London have air conditioning and flat-screen TVs with on-demand movies. All rooms are modern and spacious, and feature work desks and Wi-Fi access. The Park Plaza Leisure Club features a sauna and steam room. There is also a fully equipped fitness centre, and beauty rooms offering a range of treatments. TOZI is a vibrant Italian restaurant and bar specialising in Venetian cicchetti (small plates) and classic Italian cocktails. The hotel is centrally located, within a mile of Parliament Square, Westminster Abbey and Big Ben.
Book online
To book a room, click here to view room rates: Book Now »
Local points of interest:
The following music venues, bars, clubs and restaurants are near to Park Plaza Victoria London:
JB's Bar and Restaurant (Restaurant)

44 yards away

Kym's (Restaurant)

149 yards away

Westminster Cathedral (Live music venue)

186 yards away

2 Bridge Place (Restaurant)

191 yards away

Kazan - Victoria (Restaurant)

191 yards away
Find out more about the local clubs, bars, restaurants and points of interest: Nearby Area »
Location Map
To view a map of this hotel's location with local points of interest, please view the Hotel Location tab