Plan B in London Events and tickets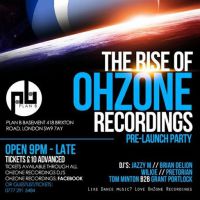 Plan B in London events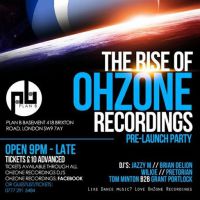 Staunch
Thursday 19th December
Staunch returns with a new monthly event at Plan B Brixton. Expect all the usual Staunch residents alongside extra special guests each month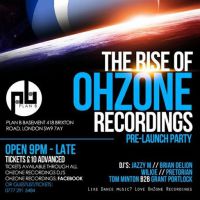 Swerve Xmas Re-launch Session
Friday 20th December
DJ Fabio's infamous dnb residency night's long awaited return after Cable club closed. Back in their original manor, and as experimental as ever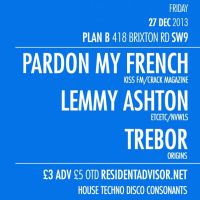 NVWLS Christmas Special
Friday 27th December
After months of prep, NVWLS will be returning to Plan B Basement with Pardon My French, Lemmy Ashton & Trebor providing your Christmas soundtrack.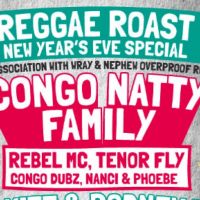 Do you own/manage Plan B? Use our free Promotion Centre to claim/edit this venue.
Do you promote an event at Plan B that's not listed? Use our free Promotion Centre to add/edit your events
Plan B venue information
With an exciting new music programme and creative team behind its new look and identity, including Kate Moross (one of Londonís most exciting young creatives, and Art Director of We Are Iso), as well as Simian Mobile Disco lighting designer David Cohen, Plan B now features a huge Funktion 1 sound system, increased capacity and 24 hour licence.

With a stripped back, warehouse-style interior that lends itself to a top of the range sound system and after-hours partying, we have drafted in a tight collective of some of Londonís most exciting new music promoters to present a more eclectic and diverse range of late night party offerings, including precocious young music aficionados Deadly Rhythm and Harry James (O Children, Snap Crackle & Pop).

The opening of Plan B heralds the beginning of Brixtonís long awaited renaissance, and the new music programme promises to keep this legendary club at the fore of South London nightlife.
Address: Plan B Basement 418 Brixton Road, London, SW9 7AY
Venue short url: http://www.skiddle.com/venues/726/
Music Policy: Dance, House, Techno
Ambiance: Intimate, buzzing
Clientele: Young, mixed
Drinks Served: Beers, wines, spirits, cocktails
Disabled Facilities: Wheelchair access, disabled toilets
Nearest Bus Stop: Night Buses N35 & N37 to Clapham N345 to South Ken or Peckham N2 to Trafalgar Sq or Crystal Palace
Phone: 020 7737 7372
Capacity: 180
Type of venue: Nightclub
Dress Code: Relaxed
Opening Hours: Mon-Wed closed, Thu 20:00-03:00, Fri 18:00-04:00, Sat-Sun 20:00-06:00
Food Served: None
Parking Details: Not advisable to park near venue, public transport highly reccomended
Nearest Train Station: Brixton
Want to see more venues like this?
View more members who like Plan B, plus recomendations for similar venues: Plan B favourites page
Hotels near Plan B
Use our hotel search to find hotels within walking distance of Plan B. We also show live pricing and availability, plus you can book online - at no extra charge!
Restaurants near Plan B
Why not make a night of it and have a meal before you go out? We've got the lowdown on all the best resturants - book a table online for free!
View Restaurants near Plan B »
Nightclubs in London
Looking for some alternatives? Our complete guide to clubs in London will show all nightclub events for you to take your pick!
Bars in London
Looking for some pre club drinks? Our complete guide to bars in London will show you all of the local bars and pubs!