Bunker 51 in London Events and tickets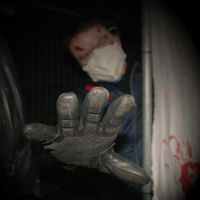 Bunker 51 in London events
No future events found at Bunker 51 in London
Do you promote an event at Bunker 51 that's not listed? Use our free Promotion Centre to add/edit your events
Bunker 51 venue information
Bunker 51 Paintball Laser Tag Airsoft Scare Events Team Building - Bringing your favourite video games to life!

Bunker 51 is an underground decommission cold war bunker located near the Thames Barrier in North Greenwich London, Gear up in your military attire and familiarise yourself with the most technologically advanced weaponry available.
We pride ourselves on providing themed paintball and laser tag events like no other. Hide inside the prison complex, find the exit for the armoured truck and get ready for the missile launcher, all while hiding out underground.
Bunker 51 is London's best kept secret. Come inside our decommissioned underground nuclear bunker and kit up for your mission; be prepared to be transported to the future to enter the battle of your life to save the world from imminent nuclear disaster! Can you handle it
Bunker 51 has not been reviewed yet. See Reviews above to leave your own!
Address: 3 Herringham Road , London, SE7 8NJ
Venue short url: http://www.skiddle.com/venues/34006/
Type of venue: Sports
Opening Hours: Monday - Sunday: 9am-10pm (Pre-booking is essential)
Food Served: Please enquire for our vast range of food menus
Nearest Train Station: Charlton
Phone: 0845 617 0685
Capacity: 60
Dress Code: We recommend loose clothing and trainers. We supply all safety gear including mask, coveralls, gloves, and a snood. We also have trainers on site that you can borrow for free. We recommend you bring an extra pair of socks.
Drinks Served: Soft drinks & Bar packages available
Parking Details: On-street parking
Want to see more venues like this?
View more members who like Bunker 51, plus recomendations for similar venues: Bunker 51 favourites page
Hotels near Bunker 51
Use our hotel search to find hotels within walking distance of Bunker 51. We also show live pricing and availability, plus you can book online - at no extra charge!
Restaurants near Bunker 51
Why not make a night of it and have a meal before you go out? We've got the lowdown on all the best resturants - book a table online for free!
View Restaurants near Bunker 51 »
Nightclubs in London
Looking for some alternatives? Our complete guide to clubs in London will show all nightclub events for you to take your pick!
Bars in London
Looking for some pre club drinks? Our complete guide to bars in London will show you all of the local bars and pubs!