Butlins in Skegness Events and tickets
Butlins in Skegness events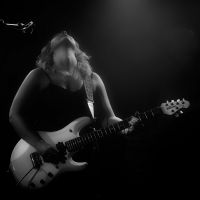 Do you own/manage Butlins? Use our free Promotion Centre to claim/edit this venue.
Do you promote an event at Butlins that's not listed? Use our free Promotion Centre to add/edit your events
Butlins venue information


In 1936 Billy Butlin created the most recognised holiday
company in the UK - Butlins. The first Resort opened in
Skegness introducing the famous Redcoats. With Butlins, a new
holiday concept was created for the British holiday maker.
Through the years Butlins has evolved into the great brand that
it is today. Butlins offers guests entertainment, great facilities
and an atmosphere to have fun and relax with family and friends.
Butlins has not been reviewed yet. See Reviews above to leave your own!
Want to see more venues like this?
View more members who like Butlins, plus recomendations for similar venues: Butlins favourites page
Hotels in Skegness
Use our hotel search to find hotels in Skegness. We also show live pricing and availability, plus you can book online - at no extra charge!
Restaurants in Skegness
Why not make a night of it and have a meal before you go out? We've got the lowdown on all the best resturants - book a table online for free!
View Restaurants in Skegness »
Nightclubs in Skegness
Looking for some alternatives? Our complete guide to clubs in Skegness will show all nightclub events for you to take your pick!
Bars in Skegness
Looking for some pre club drinks? Our complete guide to bars in Skegness will show you all of the local bars and pubs!