Brighton Easter Guide 2015
Easter 2015 in Brighton is going to be great, no matter what you're looking for you can be sure there'll be something on in Brighton over Easter 2015 to suit your every taste!
Whether you're looking for Easter events or a hotel or restaurant in Brighton for Easter 2015 Skiddle offers a range of different choices to suit your requirements.
Forget finding a hill in Brighton for egg rolling this year, Skiddle's Brighton Easter Guide 2015 is about to make your life that bit more exciting!
2015 Easter events near Brighton
Here's a huge selection of Easter 2015 events near Brighton to tickle your fancy, buy your tickets quick if you're going.
Our eTickets mean you don't need to rely on mr postman, you can order at anytime with confirmation sent instantly to your email inbox.

Friday 17th April

If you didn't know already, Friday I'm In love is THE FRIDAY NIGHT PARTY!

BON JOVIE - International Tribute Band
Saturday 18th April

Bon Jovie's members have a wealth of experience as performers. They have shared a stage with well known chart topping bands, toured throughout the UK, in Europe

Saturday 18th April

An evening of familiar opera and operetta arias and choruses. The choir will sing the choruses accompanying local soloists (pupils of Janet Gration).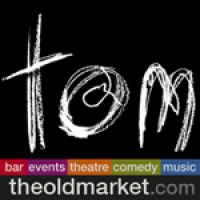 Captain Flinn And The Pirate Dinosaurs
Saturday 18th April

Captain Flinn and the Pirate Dinosaurs are setting sail on a new adventure in 2015 following a rollicking award-winning run at the Edinburgh Fringe Festival, Lo

Lesley Woods & Helen McCookerybook
Sunday 19th April

Lesley Woods, formerly from inluential post punk band The Au Pairs plays a rare Brighton gig. With special guest Helen McCookerybook.
Showing events: 1-6 of 6 of 6
Your event not listed? Promote your event online
Last updated: 00:10
Easter Meal Offers
More Brighton Easter meal offers »
Treat yourself this Easter... 5* Luxury hotels from just £85.00 per room...
More Brighton hotels for Easter »
Easter in other places near Brighton