Away 2 Stay in Birmingham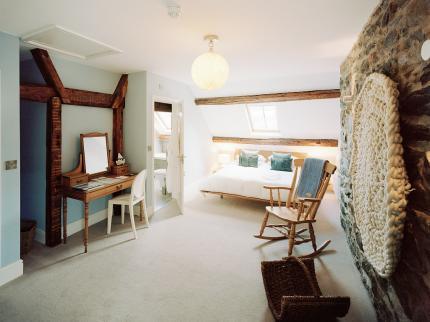 Official rating:
Customer rating: 5/6
Accommodation type: Small Hotel
Away 2 Stay
Gas Street Basin Off Bridge Street,
Birmingham,
B1 2JR
View location map »
Description
Unique Birmingham City Centre accommodation offering Bed and Breakfast on a floating Canal Hotelboat, with all the comforts of home.Why spend the night in a city centre soul-less hotel, or an out of town guest house, when you can stay right in the city centre aboard our cosy floating hotelboat?Our location is Gas Street Basin which is very close to Brindleyplace, Broad Street, The ICCNIA and The Mailbox and the basin is regarded as the centre of the English canals.On board our narrowboat there are three full width cabins (6ft 10in) each with their own entrance so you can be separate from other guests. The boat is fully centrally heated and there is a stove in the saloon for very inclement weather. There is free access to the boat at all times during your stay and staff will be on hand to assist. Luggage may be left to save carrying it with you outside check incheck out times.
More photos
Click to view more photos &raquo
Book online
To book a room, click here to view room rates: Book Now »
Reviews from visitors...
"The reason I would recommend staying on this narrow boat is that it is a quirky experience in the middle of Birmingham. Walking along the ancient tow bath in the heart of the city was a delight. We had booked 2 rooms and had no idea what to expect. We had adjoining rooms each with a comfortable double bed and a wardrobe which left a 2 foot corridor. I shared my bathroom with the owner whilst my friend shared her bathroom with the other guests on the boat and you had to go through the bathrooms and bedrooms to reach the..." Read more »
Local points of interest:
The following music venues, bars, clubs and restaurants are near to Away 2 Stay:
Bobby Browns Night Club (Live music venue)

44 yards away

Essence (Bar/Pub)

44 yards away

Walkabout (Bar/Pub)

67 yards away

O Bar (Bar/Pub)

67 yards away

Blue Mango (Restaurant)

70 yards away
Find out more about the local clubs, bars, restaurants and points of interest: Nearby Area »
Location Map
To view a map of this hotel's location with local points of interest, please view the Hotel Location tab