Mike Pickering tickets and 2018 tour dates
293 tracking this
upcoming festivals
Alexandra Park And Palace, London
21st Jul 2018
»
i
×
Kaleidoscope Festival
Alexandra Park And Palace, London
21st Jul 2018
45
No age restrictions
Kaleidoscope Festival info, news and travel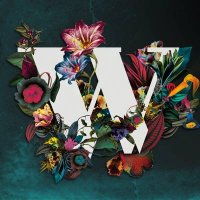 Cornbury Park, Charlbury, Oxfordshire
2nd - 5th Aug 2018
»
i
×
Wilderness Festival
Cornbury Park, Charlbury, Oxfordshire
2nd - 5th Aug 2018
From £168.50
No age restrictions
Get more information about Wilderness Festival 2018 including festival tickets, news, reviews and lineups.
Biography
Mike Pickering was the founder member of the huge band M People.
Fan Site: http://www.mpeople-heathersmall.co.uk
Mike Pickering News
Mike Pickering has been mentioned in our news coverage
Mike Pickering playlist
Below is a sample playlists for Mike Pickering taken from spotify.