Showing events near Bridlington from Sun 28th Aug 2016 onwards.
You are filtering by Event Type. (Clear All Filters)

Bridlington Spa, Bridlington
30th September
»
i
×
Jackson Live in Concert
Bridlington Spa, Bridlington
Friday 30th Sep
7:30pm til 10:00pm (last entry 7:30pm)
Minimum Age: 1
£19.50	£14.50
Ben's portrayal of Jackson has to be the most accurate and exciting tribute to the King of Pop...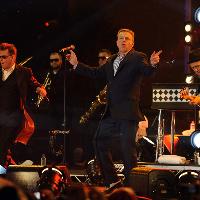 Bridlington Spa, Bridlington
13th December
»
i
×
Madness
Bridlington Spa, Bridlington
Tuesday 13th Dec
7:00pm
No age restrictions
Renowned ska collective.
Showing events: 1-3 of 3 of 3
Bridlington events, clubs, gigs and what's on
Our guide to What's On in Bridlington covers Bridlington clubs, Bridlington gig guide, comedy, tickets and guestlists. Find event listings and line ups, venue details, ticket information, nearby hotels and restaurants - all the essential information in one place! You can also check out our guide to Bridlington.
Your Bridlington event not listed?
Got an event that's not listed or need to update your events details? Add your Live music event free of charge, using our Promotion Centre.
Venues in Bridlington