Ben Stevens tickets, events and tour dates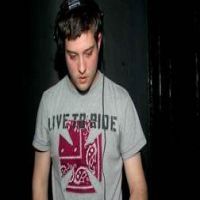 Find out where Ben Stevens is playing next, plus listen to mixes and view videos!
Where is Ben Stevens playing?
Ben Stevens Biography
Official website: http://www.myspace.com/benstevensdj
At just 22 years of age, key Vicious Circle label figure Ben Stevens is fast following in the footsteps of the great Glazby as a technically accomplished and highly sought after hard house DJ at the top of his game. Already voted a 'Future Hero' by Mixmag, Ben has since been notching up an impressive diary of high profile DJ sets and studio productions that position him firmly in the fast-track to join the hard house elite, coming from the same Vicious Circle set up that has made Paul Glazby and international phenomenon.
Do you promote/manage Ben Stevens? Login to our free Promotion Centre to update these details.
Ben Stevens News
Ben Stevens has been mentioned in our news coverage:
Ben Stevens Image Gallery
Ben Stevens Videos
Artist biography and images supplied by our good friends at last.fm. Check out the Ben Stevens page on last.fm here.
Mixes powered by the awesome Soundcloud
All event data and news is © Skiddle Ltd