Let Go Fest Tickets
Let Go Fest 2020 , Mornington, VIC 3931
Saturday 1st February 2020 tickets:
Buy tickets securely
Let Go Fest. 2019
Let Go Fest returns to the one and only picturesque Mornington Racecourse this Summer. Once again we will be delivering the ultimate experience for patrons with multiple facets of enjoyment. It is our promise to you, that you will leave our event with a fulfilment like no other music festival and walk away doing something you have never done before.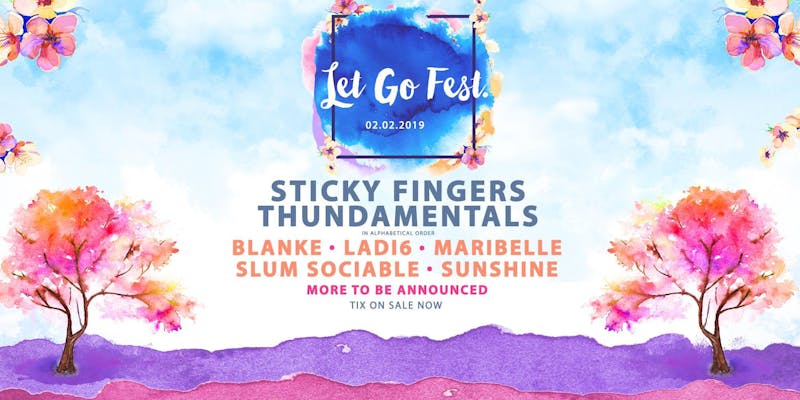 NB. Let Go Fest is running as scheduled. Apologies for any inconvenience cause by the previous error message.
Looking for something else? Find other festivals in February or try our new Festival Finder
To see this year's full lineup, please use the link below
full Let Go Fest 2020 line up »
Location of Let Go Fest 2020
Mornington Racecourse
320 racecourse road,
Mornington, VIC 3931

Related event pages for Let Go Fest