Just A Tribute Festival 2022 Tickets
About Just A Tribute Festival 2022
Just A Tribute Festival 22 is taking over Apps Court Farm in Walton On Thames (near Kingston in London) to bring you one epic and memorable Tribute event. Join us to pay tribute to some of the most influential rock bands of all time, performed by some of the world's best Tribute Bands, bringing you as close to the authentic experience as possible.
Rock out as a family and let the kids play in the funzone, with inflatables, rides and games. Or get some you time, grab your festival buddies and come and spend the day rocking out to great music with great people.
We all need something to look forward to and we can't wait to feel the euphoria of a field full of people all singing a chorus!!
For more info about the festival or the bands go to justatribute.co.uk
IT'S GONNA ROCK!!!!
Music genres: Rock, Metal, Rock & Roll, Grunge, Nu Metal
Just A Tribute Festival line up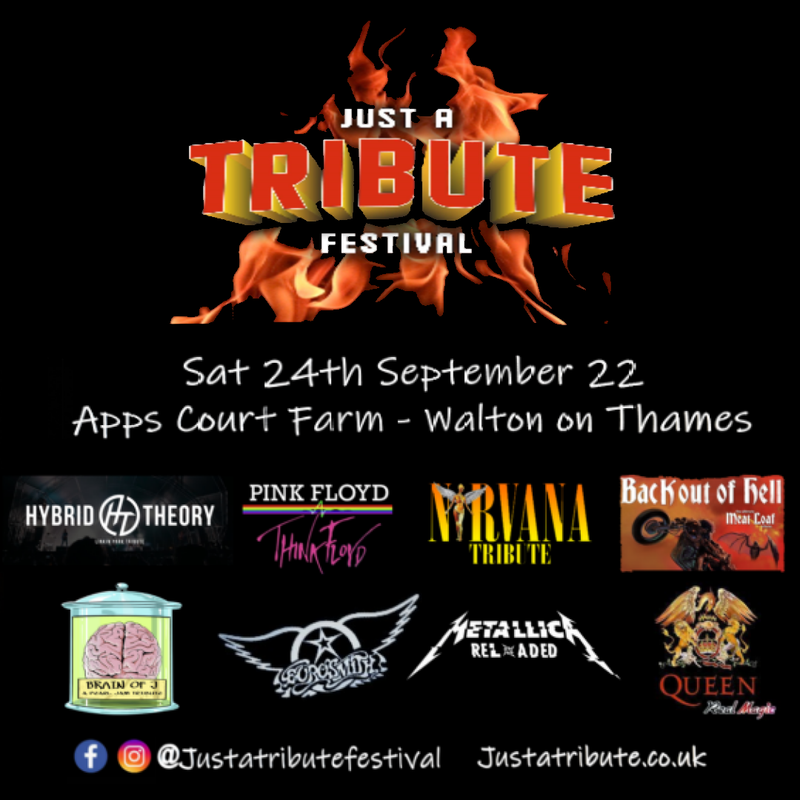 Just A Tribute Festival information & FAQs
when is Just a tribute festival?
is there camping available at just a tribute festival 2022?
disabled access information
how much is a ticket to Just a tribute festival
where is Just a tribute festival located?
do you need a ticket for parking
Are there any age restrictions for just a tribute festival?
What happens If I bought a ticket and cannot attend?
Map of Hotels near festival site
Try our fully interactive map of all nearby hotels and accommodation. Please check location and dates before booking.