Brighter Days Festival 2022 Tickets
About Brighter Days Festival 2022
Brighter Days Are Coming This Summer to Herrington Country Park. Expect 4 huge stages with the biggest line up!
Music genres: House, Tech House, Bass Music, Disco House
Brighter Days Festival line up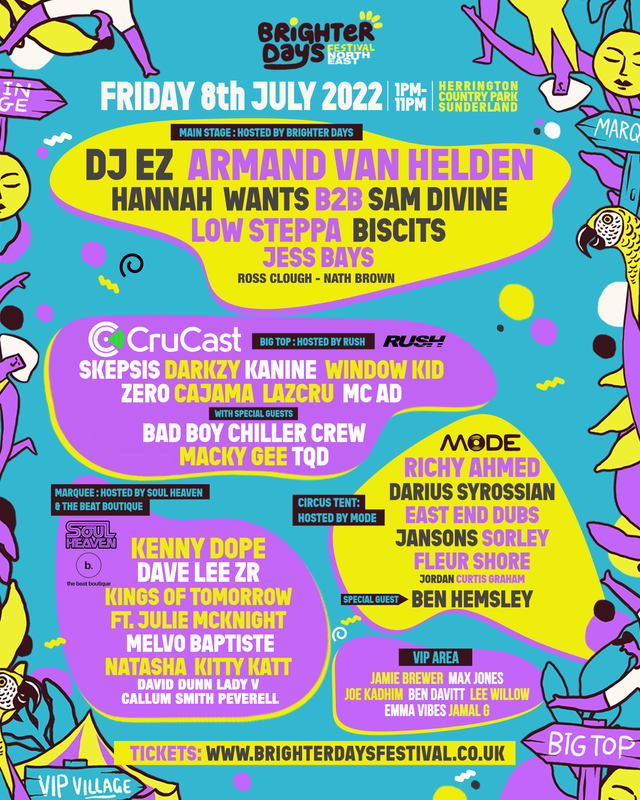 Brighter Days Festival information & FAQs
Map of Hotels near festival site
Try our fully interactive map of all nearby hotels and accommodation. Please check location and dates before booking.
Explore similar festivals to Brighter Days Festival
Find similar festivals by exploring the categories and classifications below:
Categories: Dance Music festivals
Type: Music festivals
Size: Medium sized festivals
Accommodation: Standard Camping facilities