Falkirk gigs
Note: You are currently filtering your results by event type - there may be more events available to view. Click here to remove filters and view all events
Events matching your search ordered by upcoming events first:

Guns OR Roses - Guns n Roses Tribute
Saturday 16th August
One of the Uk's top tributes to Guns n Roses are back at the Home of Rock in West Lothian. Ticket Event so get yours in advance.
Saturday 23rd August


Spiders on Mars - David Bowie Tribute
Saturday 23rd August
Ticket Event - Please grab your in advance. The Spiders On Mars are based in Glasgow and fast becoming Scotland's favourite David Bowie tribute act..
Friday 5th September

Saturday 6th September

Saturday 13th September

Friday 26th September

Saturday 4th October

Saturday 11th October

Saturday 1st November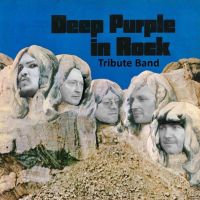 Showing events: 1-10 of 10 of 10
View events on: Falkirk Events Calendar
Quick links:
Falkirk events, clubs, gigs and what's on