Paul Chambers tickets + tour dates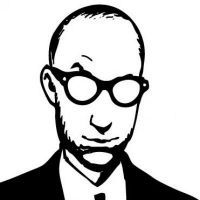 Find Paul Chambers tour dates and buy tickets, plus listen to mixes and view videos!
Where is Paul Chambers playing?
Paul Chambers Biography
Official website: http://www.myspace.com/misterchambers
An electronic artist who toured with Soulwax before releasing his first record (Yeah! Techno) in 2010.
Do you promote/manage Paul Chambers? Login to our free Promotion Centre to update these details.
Paul Chambers mixes
Paul Chambers' Electro Mixtape: 22nd Dec 2014
Mr Oizo - Douche Beat (Paul Chambers Remix): 5th Feb 2013
Artist biography and images supplied by our good friends at last.fm. Check out the Paul Chambers page on last.fm here.
Mixes powered by the awesome Soundcloud
All event data and news is © Skiddle Ltd