EAT STATIC tickets, events and tour dates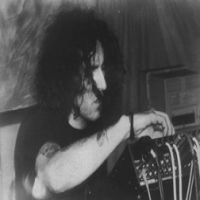 Find out where EAT STATIC is playing next, plus listen to mixes and view videos!
EAT STATIC Biography
Official website: http://www.myspace.com/eatstaticspace
Eat Static is Merv Pepler, an electronic music project from England formed in 1990. Joie Hinton left the group in February 2008 after 18 years to spend more time with his family. Merv Pepler and Joie Hinton met as drummer and keyboard player (respectively) for the Ozric Tentacles, a long-standing psychedelic "space-rock" band from Somerset. Although the Ozrics incorporated elements of electronic music, Pepler and Hinton were drawn towards the rave-oriented dance music.
Do you promote/manage EAT STATIC? Login to our free Promotion Centre to update these details.
EAT STATIC News
EAT STATIC has been mentioned in our news coverage:
EAT STATIC Image Gallery
EAT STATIC Videos
Artist biography and images supplied by our good friends at last.fm. Check out the EAT STATIC page on last.fm here.
Mixes powered by the awesome Soundcloud
All event data and news is © Skiddle Ltd