Chris Montez tickets + tour dates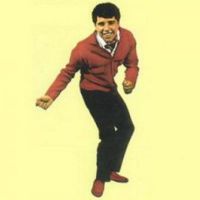 Find Chris Montez tour dates and buy tickets, plus listen to mixes and view videos!
Where is Chris Montez playing?
Chris Montez Biography
Chris Montez (born Ezekiel Christopher Montanez, January 17, 1943, in Los Angeles, California, the last of twenty children), is a Mexican American singer.



 Montez grew up in Hawthorne, California, influenced by the Latino flavored music of his community and the success of Ritchie Valens.

 In 1962, he recorded the single, "Let's Dance" on Monogram Records. It went to #4 on the Billboard Hot 100 charts in the U.S. and to #2 on the U.K. Singles Chart.



 One would expect such an auspicious start to be followed by a number of chart-toppers, but such was hardly the case. Though Montez would tour with Clyde McPhatter, Sam Cooke, the Platters, and Smokey Robinson and the Miracles, there would be no more hits for Montez until four years later. This was despite a relatively new and highly popular group of Liverpudlians, who called themselves The Beatles, opening a London show for him while performing with Tommy Roe. It was once speculated that John Lennon started a fight with Montez at a London bar, when Lennon allegedly poured a beer over Montez' head.



 With a desire to return to the charts, Montez returned to the recording studio in 1965, this time at A&M Records. Montez was searching for the same rock and roll formula that would replicate the success of "Let's Dance". During a recording session, A&M co-founder Herb Alpert dropped in and suggested that Montez try a different approach: a Middle of the road, soft ballad sound.



 Montez had no desire to shift from rock and roll to adult standard, but trusted Alpert's insticts enough to give it a try. "Call Me" was the first single released from his 1966 A&M album, "The More I See You". The title single from the album, making its way to primarily adult-formatted radio stations, confused some non-rock and roll DJs, who were unfamiliar with Chris' past work. When back-announcing the song, the DJs would often refer to Chris as a female ( Likely because these songs were sung in a falsetto). But by the time the album was released, Montez' pictures on the front and back of the jacket cleared up any mystery surrounding his gender.



 "The More I See You" album yielded three top 40 singles for Montez: The title cut, plus "Call Me" and "There Will Never Be Another You". Unfortunately, it was this album that would yield the most Top 40 hits for Montez.



 Montez would record three more albums for A&M: "Time After Time", "Foolin' Around", and "Watch What Happens". None of these albums mirrored the success of The More I See You album. The title cut album, "Time After Time", did hit the Top 40, but no other hits followed. Following the release of "Watch What Happens" in 1968, Montez left A&M Records.



 In November, 1972, Montez charted a Latin hit in Brazil: "Loco por ti (Crazy about you)" became very popular in that country. Montez resurfaced in 1974 at CBS Records, with the release of a new LP, "The Best of Chris Montez", a mix of both old and new recordings, with the new ones having little to no resemblance of his past hits.[citation needed] This, and Chris' more mature appearance on the cover, with longer hair, a mustache, and a stylish (for the mid-1970s) patterned shirt, was proof that the album marked time.



 Montez recorded one more album for CBS: Raza: Ay No Digas, which did well internationally, but failed to make an impact in the U.S. His final album, with exclusively Spanish-language material, was Cartas de Amor, released on the independent label AYM in 1983.



 The 1983 album CARTAS DE AMOR was released on A&M Records (A&M Discos) of Mexico. Montez today continues to perform, mainly to foreign audiences, but still maintains a series of concert dates stateside. Most of his American appearances in 2007 were in Branson, Missouri.



 In July, 2008, Frozen Pictures announced plans to produce a documentary musical film on Montez's life and career. "'Chris Montez is an incredibly influential musician whose life and music have touched on every major thread in rock 'n' roll, from Latino rock to R&B, Sixties pop to lounge, surf to punk,' said Burt Kearns, who writes, produces or directs all of Frozen's projects with Brett Hudson. 'His story is epic.'



 As of 2009, Chris Montez continues to perform throughout the U.S. and Internationally.







User-contributed text is available under the Creative Commons By-SA License and may also be available under the GNU FDL.
Do you promote/manage Chris Montez? Login to our free Promotion Centre to update these details.
Artist biography and images supplied by our good friends at last.fm. Check out the Chris Montez page on last.fm here.
Mixes powered by the awesome Soundcloud
All event data and news is © Skiddle Ltd