About The Ultimate 90s Rave 2022
Prepare yourself for an unforgettable musical extravaganza, 5 areas featuring all your favourite 90s Dance Anthems, Trance Classics and the very best of Rave! Add to that unparalleled production, mind-blowing acoustics, SFX, visuals & lasers and you've got the Ultimate 90s Rave….
Relive the very best of the 90s with 50 DJs & 20 live acts that soundtracked a generation.
Music genres: Retro House, Old Skool, Club Classics
The Ultimate 90s Rave Reviews
Our visitors have reviewed The Ultimate 90s Rave 16 times. Read reviews of this festival »
Average rating:
4/5
from 16 reviews
The Ultimate 90s Rave line up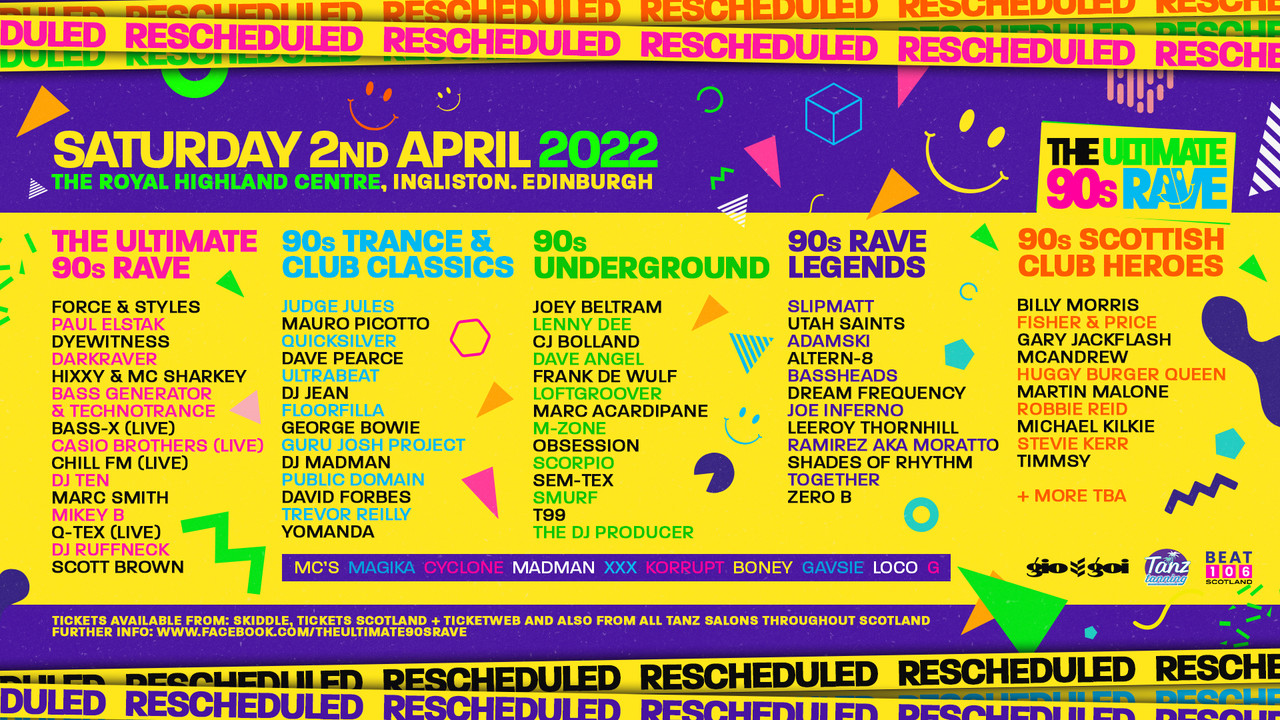 The Ultimate 90s Rave information & FAQs
When is the Ultimate 90's rave?
Where is The Ultimate 90s Rave 2022 taking place?
How much are The Ultimate 90s Rave 2022 tickets?
Disabled Access Information
Travelling to/from the festival
Map of Hotels near festival site
Try our fully interactive map of all nearby hotels and accommodation. Please check location and dates before booking.
Explore similar festivals to The Ultimate 90s Rave
Find similar festivals by exploring the categories and classifications below:
Categories: Dance Music festivals
Type: Music festivals
Size: Small sized festivals
Amenities: Toilets