Farncombe Music Club in Farncombe Events and tickets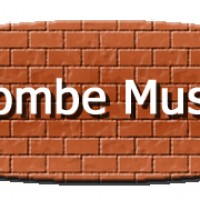 Farncombe Music Club in Farncombe events
No future events found at Farncombe Music Club in Farncombe
Do you own/manage Farncombe Music Club? Use our free Promotion Centre to claim/edit this venue.
Do you promote an event at Farncombe Music Club that's not listed? Use our free Promotion Centre to add/edit your events
Farncombe Music Club venue information
Set in a beautiful church with wonderful acoustics, Farncombe Music Club plays host to a once monthly concert mainly featuring singer-songwriters. The doors and Fairtrade Cafe & Bar open from 6.30pm plus there is always a CD / memorabilia stall. Concerts usually start at 7.30pm if there is a support and from 7.45pm if no support. Concerts usually finish around 10.00pm. Parking nearby at or close to Farncombe railway station which is 2 minutes walk away. Tickets available from www.wegottickets.com/evenue/971 and from Record Corner in Godalming and Ben's Collectors Records in Guildford.
Farncombe Music Club has not been reviewed yet. See Reviews above to leave your own!
Want to see more venues like this?
View more members who like Farncombe Music Club, plus recomendations for similar venues: Farncombe Music Club favourites page
Hotels in Farncombe
Use our hotel search to find hotels in Farncombe. We also show live pricing and availability, plus you can book online - at no extra charge!
Restaurants in Farncombe
Why not make a night of it and have a meal before you go out? We've got the lowdown on all the best resturants - book a table online for free!
View Restaurants in Farncombe »
Nightclubs in Farncombe
Looking for some alternatives? Our complete guide to clubs in Farncombe will show all nightclub events for you to take your pick!
View Nightclubs in Farncombe »
Bars in Farncombe
Looking for some pre club drinks? Our complete guide to bars in Farncombe will show you all of the local bars and pubs!