Robert Babicz tickets + tour dates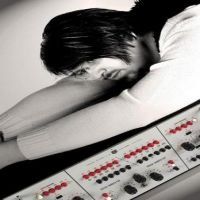 Find Robert Babicz tour dates and buy tickets, plus listen to mixes and view videos!
Where is Robert Babicz playing?
Robert Babicz Biography
Official website: http://www.robertbabicz.de
From Cologne, Germany techno producer has recorded a number of records as Rob Acid, Acid Warrior and Department of Dance for Force Inc in the nineties, now he begins releasing under his name since 2004. He also had records released by acid and techno labels such as Important and Labworks and at some point had launched his own label too, Junkfood. His most recent output is a blend of minimal and deep tunes with a lot of care taken for the detail. His mixes feature melodic constructs set, at times, in a more experimental field of electronic sounds which is considered innovative by many.
Do you promote/manage Robert Babicz? Login to our free Promotion Centre to update these details.
Artist biography and images supplied by our good friends at last.fm. Check out the Robert Babicz page on last.fm here.
Mixes powered by the awesome Soundcloud
All event data and news is © Skiddle Ltd