Patrick Wolf tickets, events and tour dates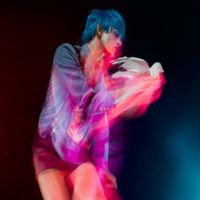 Find out where Patrick Wolf is playing next, plus listen to mixes and view videos!
Where is Patrick Wolf playing?
Patrick Wolf Biography
Official website: http://www.patrickwolf.com
Patrick Wolf is an English singer-songwriter from London. Wolf mixes electronics and samples with a wide range of instruments including viola, keyboards, ukulele, and percussion, all of which he plays himself to form a fusion of jazz, folk and electronic music. He began experimenting with sound and four-track recording at the age of 11, eventually building an arsenal of instruments that included junk-shop organs and a home-built theremin.
Do you promote/manage Patrick Wolf? Login to our free Promotion Centre to update these details.
Patrick Wolf Image Gallery
Artist biography and images supplied by our good friends at last.fm. Check out the Patrick Wolf page on last.fm here.
Mixes powered by the awesome Soundcloud
All event data and news is © Skiddle Ltd