Patric La Funk tickets + tour dates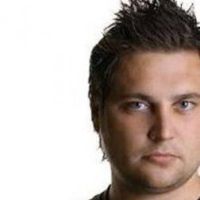 Find Patric La Funk tour dates and buy tickets, plus listen to mixes and view videos!
Where is Patric La Funk playing?
Patric La Funk Biography
Patric was born in Bochum (Ruhrarea) Germany in 1982. After his first resident jobs at the early age of 15 he began to produce his own tracks. For 2 Years he has had a residency at one of the most famous house clubs in Germany, the 18 Karat.

 There he played already with DJŽs like Tom Novy, George Morel, Mousse T, Shapeshifters, Disco Boys, Benni Benassi, Moguai, Milk & Sugar and many many more.
Do you promote/manage Patric La Funk? Login to our free Promotion Centre to update these details.
Patric La Funk mixes
Patric la Funk's "Planet Funk" Radioshow #068: 25th Feb 2015
Patric la Funk's "Planet Funk" Radioshow #067: 19th Feb 2015
Artist biography and images supplied by our good friends at last.fm. Check out the Patric La Funk page on last.fm here.
Mixes powered by the awesome Soundcloud
All event data and news is © Skiddle Ltd