Paddy Milner tickets, events and tour dates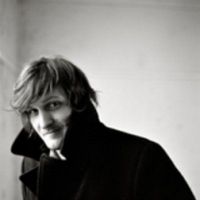 Find out where Paddy Milner is playing next, plus listen to mixes and view videos!
Where is Paddy Milner playing?
Paddy Milner Biography
Singer/songwriter Paddy Milner has recently emerged as one of the most distinctive new talents in the UK, which explains why Gerry Bron - legendary rock manager, producer and record label boss – has come out of retirement after fifty years in the music business to sign him to the iconic Bronze Records. Milner's original vocal sound, influenced by distinct genres including ska and Britpop, is underpinned by his virtuosic jazz piano playing and intricate arrangements.
Do you promote/manage Paddy Milner? Login to our free Promotion Centre to update these details.
Paddy Milner Image Gallery
Artist biography and images supplied by our good friends at last.fm. Check out the Paddy Milner page on last.fm here.
Mixes powered by the awesome Soundcloud
All event data and news is © Skiddle Ltd