New Model Army tickets + tour dates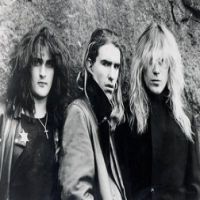 Find New Model Army tour dates and buy tickets, plus listen to mixes and view videos!
Where is New Model Army playing?
New Model Army Biography
Official website: http://www.newmodelarmy.org/
New Model Army is a modern punk band, more melodic than many of their classic counterparts, and are widely respected for their unwavering political stance and working class ethics. The band was named after the English revolutionary army of Oliver Cromwell. Led by guitarist / vocalist, Justin Sullivan (who performed under the name Slade The Leveller in the early 1980s) it was formed in 1980 together with drummer Robert Heaton and bassist Stuart Morrow in their hometown of Bradford, England.
Do you promote/manage New Model Army? Login to our free Promotion Centre to update these details.
Artist biography and images supplied by our good friends at last.fm. Check out the New Model Army page on last.fm here.
Mixes powered by the awesome Soundcloud
All event data and news is © Skiddle Ltd