Glenn Main tickets + tour dates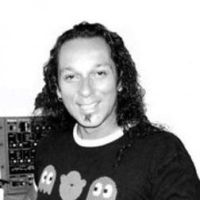 Find Glenn Main tour dates and buy tickets, plus listen to mixes and view videos!
Where is Glenn Main playing?
Glenn Main Biography
Glenn Main is a Norwegian electronic music composer whose music is influenced by such luminaries as Jean Michel Jarre, Klaus Schulze, Vangelis, Tangerine Dream and Kitaro.



He started his own recording studio in Oslo during the early 1990's and released his first solo albums "Electronic Secret" and "Message" in 2008 and 2009 respectively. Both these albums were critically well received and the launch pad for establishing "Glenn Main" as a serious artist on the European electronic music circuit. He has subsequently carved a niche for himself by creating well produced, melodic electronic music that clearly mirrors his influences, yet strikingly retains a totally unique style as was evident in his 3rd release Arctic Treasures. Glenn's music also shows that he is not afraid to push boundaries and explore new musical territory while remaining true to his unique core style and musical integrity.



A prolific live performer in Norway, Glenn has won critical acclaim from fans and media alike for his concerts.
Do you promote/manage Glenn Main? Login to our free Promotion Centre to update these details.
Artist biography and images supplied by our good friends at last.fm. Check out the Glenn Main page on last.fm here.
Mixes powered by the awesome Soundcloud
All event data and news is © Skiddle Ltd