DJ Hell tickets + tour dates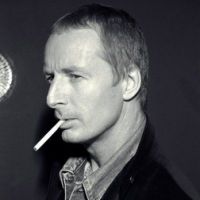 Find DJ Hell tour dates and buy tickets, plus listen to mixes and view videos!
Where is DJ Hell playing?
DJ Hell Biography
Born in Munich, Helmut Geier -aka DJ Hell- is considered one of the most reputed German DJs of the 90's.

 DJ Hell's eclectic style has been developed from numerous styles : Dark, Gothic, Detroit, and Electro, although he is mostly known as a "Punk DJ".

 DJ Hell runs the International Deejay Gigolos label and is resident at the Ultraschall club.

 He has also collaborated with other artists such as LAURENT GARNIER and Mijk Van Dijk.
Do you promote/manage DJ Hell? Login to our free Promotion Centre to update these details.
Artist biography and images supplied by our good friends at last.fm. Check out the DJ Hell page on last.fm here.
Mixes powered by the awesome Soundcloud
All event data and news is © Skiddle Ltd