Huddersfield Comedy
Note: You are currently filtering your results by event type - there may be more events available to view. Click here to remove filters and view all events
Events matching your search ordered by upcoming events first:

Fawlty Towers - The Dinner Show
Bradley Park Golf Club, Huddersfield
Saturday 27th September
Enjoy a three-course meal hosted by Basil,Sybil and Manuel. Entertainment provided by Laughines, Ranked as Britain's No.1 Tribute Act.
Thursday 23rd October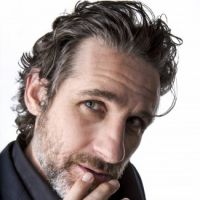 Tom Stade 'Decisions Decisions' Tour
Alhambra Studio Theatre, Bradford
Thursday 23rd October
Canadian born Tom Stade has steadily built himself a reputation as one of the most compelling and original stand-up acts around.
Showing events: 1-2 of 2 of 2
View events on: Huddersfield Events Calendar
Quick links:
Huddersfield events, clubs, gigs and what's on