Download Festival Japan 2020

on Sunday 29th March 2020

British rock music festival Download comes to Japan for its second year, bringing with it newly reformed heroes of emo, My Chemical Romance, as well as The Offspring and Evanescence.

In addition, Jimmy Eat World (of 90s/early 2000s vintage), In Flames & At The Gatesjoin the bill, with many, many more yet to be announced.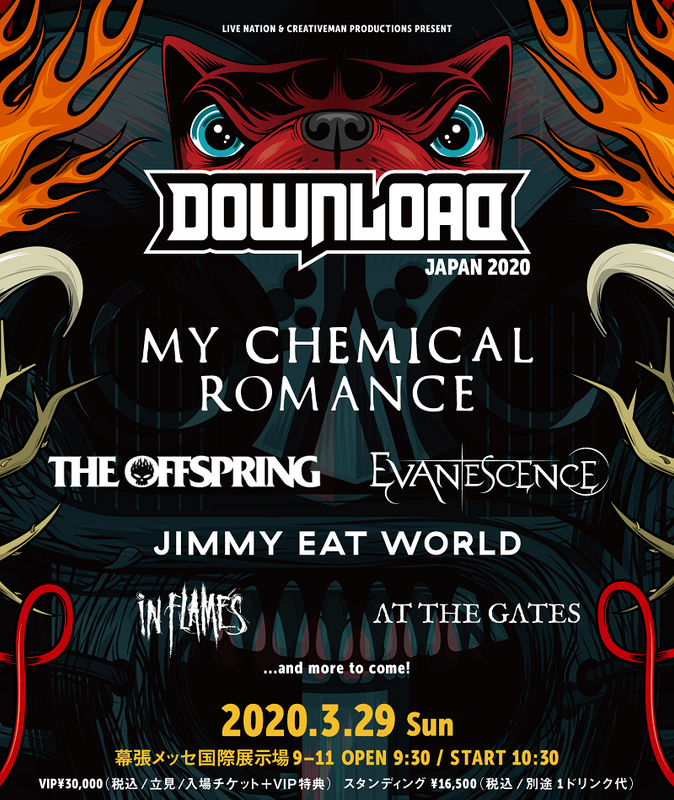 Music Genres:
Alternative, Metal, Rock

Please note: The event information above has been added by the organiser. Whilst we try to ensure all details are up-to-date we do not make any warranty or representation as to the accuracy or completeness of the information shown.
Makuhari Messe Nakase: Nearby Hotels & Airbnbs
Need a place to stay? Compare every available hotel deal and Airbnb near Makuhari Messe, so book today to secure the best price!.
Please note, venue location is plotted according to the venue's postcode which is provided by the event organiser. We do not check the accuracy of venue or hotel locations or dates so please check before booking or travelling
Japan, 〒261_0023 Chiba, Mihama Ward, , 2 Chome−1,
Nakase,