Select your seats
Crafty Vintage : Spring Bank Holiday : Love Train

on Saturday 29th May 2021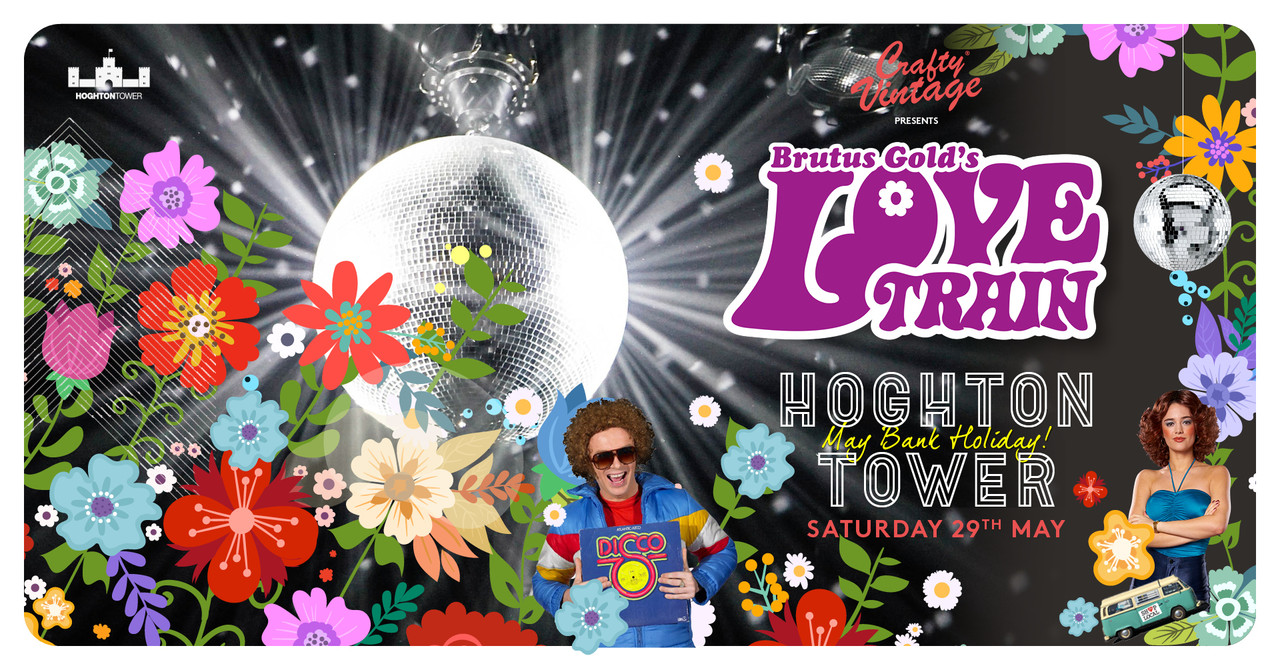 BRUTUS GOLD'S LOVE TRAIN:
The Best Disco Show In The World!
There's a reason why it's the longest-serving global disco party! The Love Train has been wowing audiences of all sizes since 1989 with its unique and immersive disco experience. Unlike any other show, The Love Train transports audiences to the nightclubs of the 1970s, featuring the fashion, music, fun and flamboyance that people of all ages know and love.
Now in its 32nd year, The Love Train has performed in front of more than 1 million people and delighted audiences worldwide from Switzerland to Dubai to the UK and Italy.
As the world's longest-running interactive 1970s disco show, The Love Train has gained an internationally renowned reputation, gaining the attention of international celebrities. Since its first show, The Love Train has performed privately for the likes of Tina Turner, Ben Stiller and Owen Wilson.
Get ready for a musical journey that will take you through everyone's favourite disco classics!
VIP Cabana for 6 people with Champagne and canapés
Includes:
1 x bottle of the finest Champagne.
1 bucket of ice-cold beers.
A selection of canapés.
Your own covered gazebo with seating.
Reserved parking with queue jump
Use of posh loo.
Music Genres:
70s, Disco, Disco House, Funk, Soul
Entry Prices
Entry price (public): £20 (Additional fees may apply)
This event has Covid secure measures in place
physical distancing
Staff follow all safety protocols as directed by local authorities
Individual seating/standing areas
One way systems in place
cleaning
Use of cleaning chemicals that are effective against Coronavirus
Tables/Booths/Seating areas are disinfected between sessions
Hand gel available on site
entry
Track & Trace
Contactless entry using Skiddle RapidScan
payments
Contactless card payments accepted
Please note: The event information above has been added by the organiser. Whilst we try to ensure all details are up-to-date we do not make any warranty or representation as to the accuracy or completeness of the information shown.
Hoghton Tower Preston: Nearby Hotels & Airbnbs
Need a place to stay? Compare every available hotel deal and Airbnb near Hoghton Tower, so book today to secure the best price!.
Please note, venue location is plotted according to the venue's postcode which is provided by the event organiser. We do not check the accuracy of venue or hotel locations or dates so please check before booking or travelling
Hoghton,
Preston,
PR5 0SH
Tel: 01254 852986