This event has already happened!
This event occurred in October 2018. If you're looking for a upcoming event, try the links below:
Reviews of this event
Click here to view all reviews or add your own »
Rock with the Foxes Present The Alternative Cabaret Battle

on Saturday 20th October 2018
This edition of

Rock with the Foxes

brings you two shows for the price of one!
Come and see our annual dark cabaret contest followed by our usual Rock with the Foxes show featuring performances from our Judges and the resident Foxes.... all for the bargain price of £8 (tickets will be £12 on the door).

Set in the wonderful Theatre hall of Buckland Community Centre, Portsmouth - with full stage, seated audience area and (cheap) bar.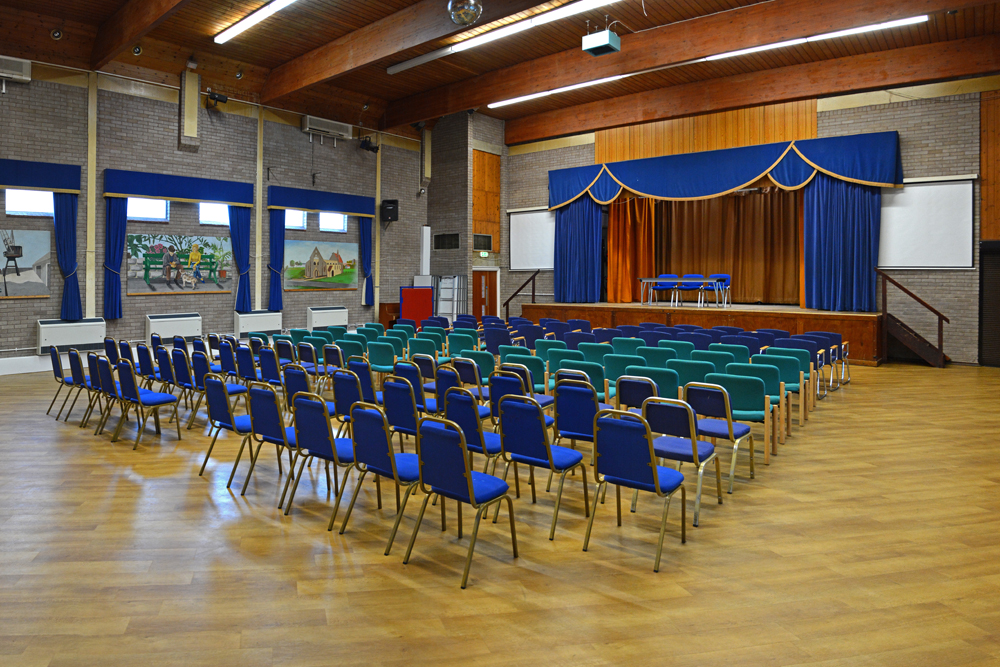 Our very own dark cabaret competition, The

Alternative Cabaret Battle

is now in it's 5th year.
Come along and see a cast of hopefuls battling for the winners trophy, along with a guaranteed paid guest spot in a future edition of Rock with the Foxes - successful competition entrants will be announced on our facebook event page.
After the competition, our audience will be treated to a professional show from The resident Foxes troupe and guest performances from our team of Judges, who are all established performers on the Cabaret scene.
Judging the contest and performing we have:



*LOU SAFIRE*
Born somewhere between London and Hell, international vaudevillian Lou Safire has been strutting his stuff across the nation since 2008.
Working on new and unusual Burlesque projects with a bohemian streak, Lou is trained in many aspects of dance, bringing this to the stage through his routines involving strip tease and fan dancing .
Not one to shy away from the heat, Lou's fire performances leave you red hot.
Using classic routines, Lou's lust for the darker side of vaudeville takes him to a new level combining circus skills with traditional freak show stunts.
**NENEDHEL ABSYNTHIUM**
Neo Burlesque and Aerialist/circus peformer.
A mystical Femme Fatale summoned from the Nether Realm of your deepest desires and most whimsical fantasies, Weaving dreams of myth, cirque and burlesque
Merging various styles from Tribal fusion bellydance, fetish, sultry gothic and even cheesecake with sumptuous edgy undertone. Part Bitter, Part sweet - Full In

toxication
**AURA JAY**
this drag queen has a belt most people would die for and she is sure to WOW you in her killer heels as she belts out some iconic 'gay' songs and a mixture of well known and not so well known tunes. This girl has certainly got the moves to go with the voice. When she's not hogging the limelight, this girl love a bit of audience participation and is not afraid of a challenge SO BEWARE!
We also have an additional Judge
**DOMINO DEVILE**
Producer of East Anglia's popular show 'The Cheeky Devil's Club' along with our headliner Lou Safire since 2013.
After the competition, our guests will be joined by resident Foxes (left to right) Rosie Glow, Kelly DeLay, Eva Awe, Clare DeLoon, Madaleine Soleil, Miz Enchante and Sirena Azure to bring you our usual Rock with the Foxes show before the Winners are announced



Bringing the whole event together is our fabulous host
**PINKIE T'BOO**
Comedy Burlesque performer, host and producer of Haus of T'boo


**Dress in your finest attire for a chance to win free tickets to
our Christmas show on 7th December, when we will return to our usual venue of The Loft**
Doors/bar open 7.30pm,
Competition show starts 8pm
Professional show approx 9.30pm (competition may run over)
bar closes 11pm
Over 16's only
Group discount available on tickets
Please note: The event information above has been added by the organiser. Whilst we try to ensure all details are up-to-date we do not make any warranty or representation as to the accuracy or completeness of the information shown.