This event has already happened!
This event occurred in April 2019. If you're looking for a upcoming event, try the links below:
Reviews of this event
Click here to view all reviews or add your own »
Eats Everything & Green Velvet

on Thursday 18th April 2019
Eats Everything
Few producers in the history of dance music have made such a rapid and far-reaching impact on the electronic music scene as Eats Everything aka Daniel Pearce. This larger-than-life beat maker is at the forefront of a swathe of talented producers to come out of the West Country Bass Epicentre known as Bristol, defining an entirely new strand of forward-thinking underground music.
Green Velvet
Using the Green Velvet moniker to make his singularly twisted, funk-flecked house and techno hybrid, it was as Cajmere that he made his first musical mark back in the early 90's after ditching school half way through a post-grad, chemical engineering degree at top-notch US college Berkeley. Up until then, music had been a hobby fueled by cobbling together tracks on a 'sixty buck keyboard, a cheap four-track and a cheap drum machine' while still an undergraduate at the University of Illinois.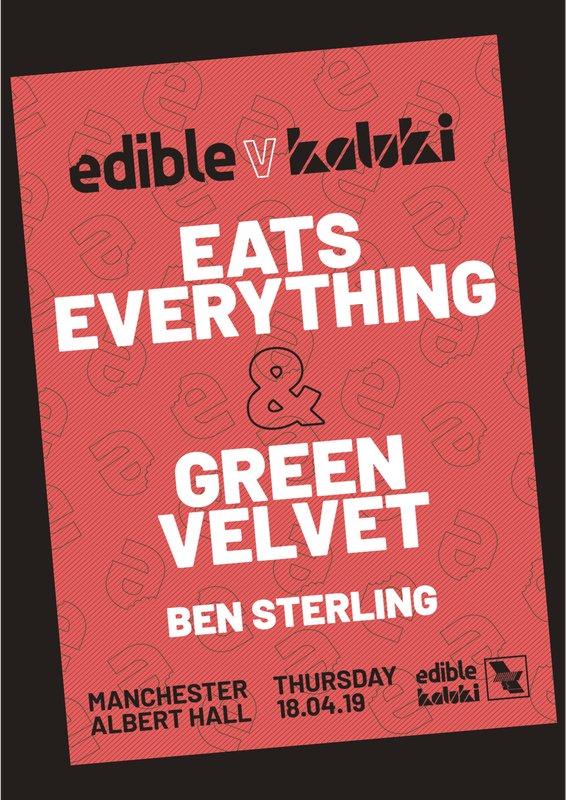 Music Genres:
Acid House, Bass Music, House, Tech House, Techno

Please note: The event information above has been added by the organiser. Whilst we try to ensure all details are up-to-date we do not make any warranty or representation as to the accuracy or completeness of the information shown.