This event has already happened!
This event occurred in September 2019. If you're looking for a upcoming event, try the links below:
Reviews of this event
Be the first to leave your review of this event »
Emily Rising

on Saturday 28th September 2019
Little Angel Theatre and Goblin Theatre present a unique and heart-warming story brought to life with stunning puppetry that will take you soaring into the sky.
"That's beautiful. Sparks in the air. Like glitter hanging in the sky."
Emily wakes up one bright autumn morning to find that her feet can't touch the ground, and no one can understand why. To everyone's surprise Emily keeps rising higher and higher. She discovers a world that looks completely different. She's not scared at all – it's fun being high up. But she's not coming down…
Emily Rising is a brand new show written by award-winning playwright Dan Rebellato and is touring as part of Little Angel Theatre's 'Take Flight' strategic touring project.
Age Guidance: 7 - 11 years
Running Time: 50 minutes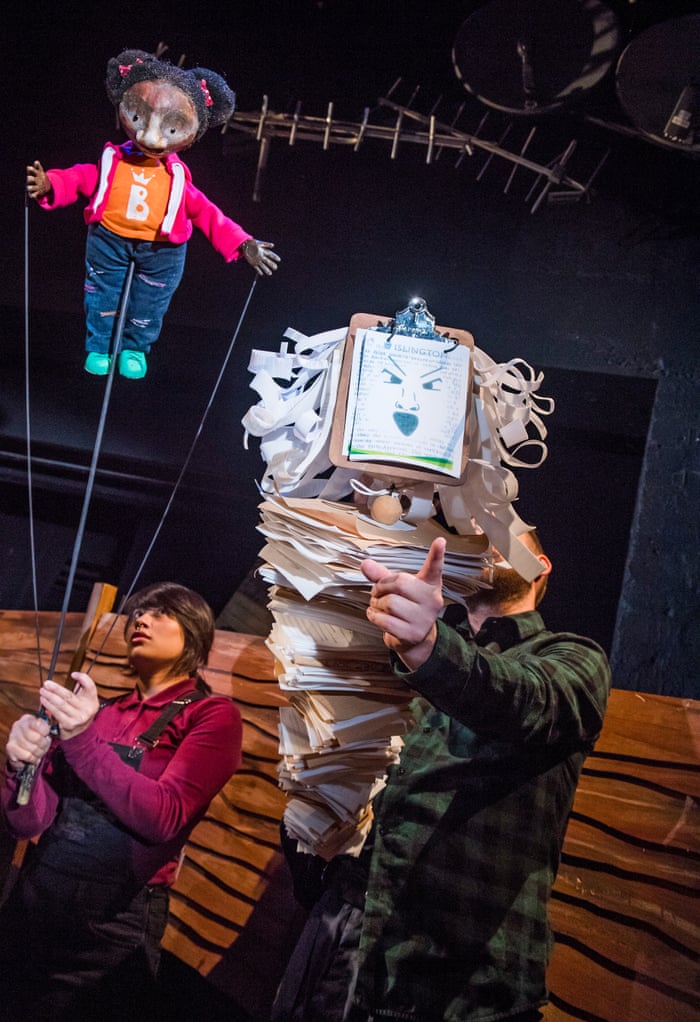 Reviews:
'It is funny and beautiful and sad and hopeful… visually dazzling… poetic and precise" - The Guardian
"Dazzling… beautiful" - The Stage
"A spirited, warm and socially conscious production" - Curious Mum
"refreshingly different... including real-life issues that real children in the audience might relate to" - Children's Theatre Reviews
Event website:
www.littleangeltheatre.com / www.goblintheatre.co.uk
Please note: The event information above has been added by the organiser. Whilst we try to ensure all details are up-to-date we do not make any warranty or representation as to the accuracy or completeness of the information shown.