Buy tickets securely
Czech Rep vs England

on Tuesday 22nd June 2021

Join us to show your support for the three lions
Each ticket comes with a free pint.
We have a DJ before, at half time and of course after.
Classic England matches will be shown before game.
Shot girls/boys.
Yellow card and all that. Slide tackle. Footy match street food, burgers, hot dogs, fries, Bovril.
Raffle and prizes to be won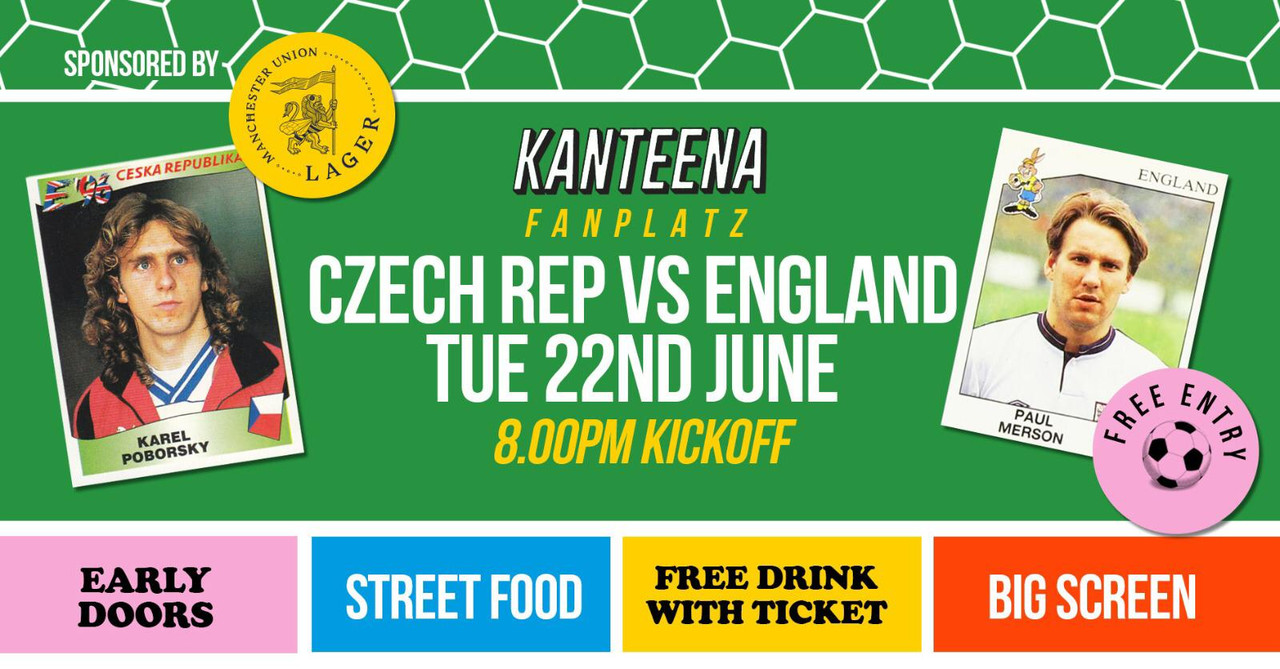 Entry Prices
Minimum age: 18
Entry price (public): From £5 + Booking Fee (Additional fees may apply)
This event has Covid secure measures in place
physical distancing
Staff follow all safety protocols as directed by local authorities
Please note: The event information above has been added by the organiser. Whilst we try to ensure all details are up-to-date we do not make any warranty or representation as to the accuracy or completeness of the information shown.
Kanteena Lancaster: Nearby Hotels & Airbnbs
Need a place to stay? Compare every available hotel deal and Airbnb near Kanteena, so book today to secure the best price!.