This event has already happened!
This event occurred in October 2022. If you're looking for a upcoming event, try the links below:
Reviews of this event
Be the first to leave your review of this event »
Down The Rabbit Hole;Psychedelic Wonderland | HUDDERSFIELD

on Monday 31st October - Tuesday 1st November 2022
Down The Rabbit Hole; Psychedelic Wonderland 🍄 HUDDERSFIELD | 31st October 2022

My My, What a Peculiar Place to Have a Party...
Finish off your freshers the right way by taking a trip Down the Rabbit Hole with us for our mind-altering Psychedelic Wonderland! Guaranteed to be the BIGGEST and most IMMERSIVE Halloween night in Huddersfield! ✨

Our Psychedelic Wonderland will be descending upon Huddersfield with all sorts of wonderfully bizarre sights and wild antics.

 🐰
Expect the unexpected as for one night only everything will not be as it seems as we fall Down The Rabbit Hole into the world of a topsy turvy Psychedelic Wonderland.

 🙃
We'll be painting the roses red and playing in the caterpillar's garden. It's probably mad, in fact it's probably downright bonkers; but then again, all the best things are; be careful not to lose your head! It seems that things might just be getting curiouser and curiouser… 🐛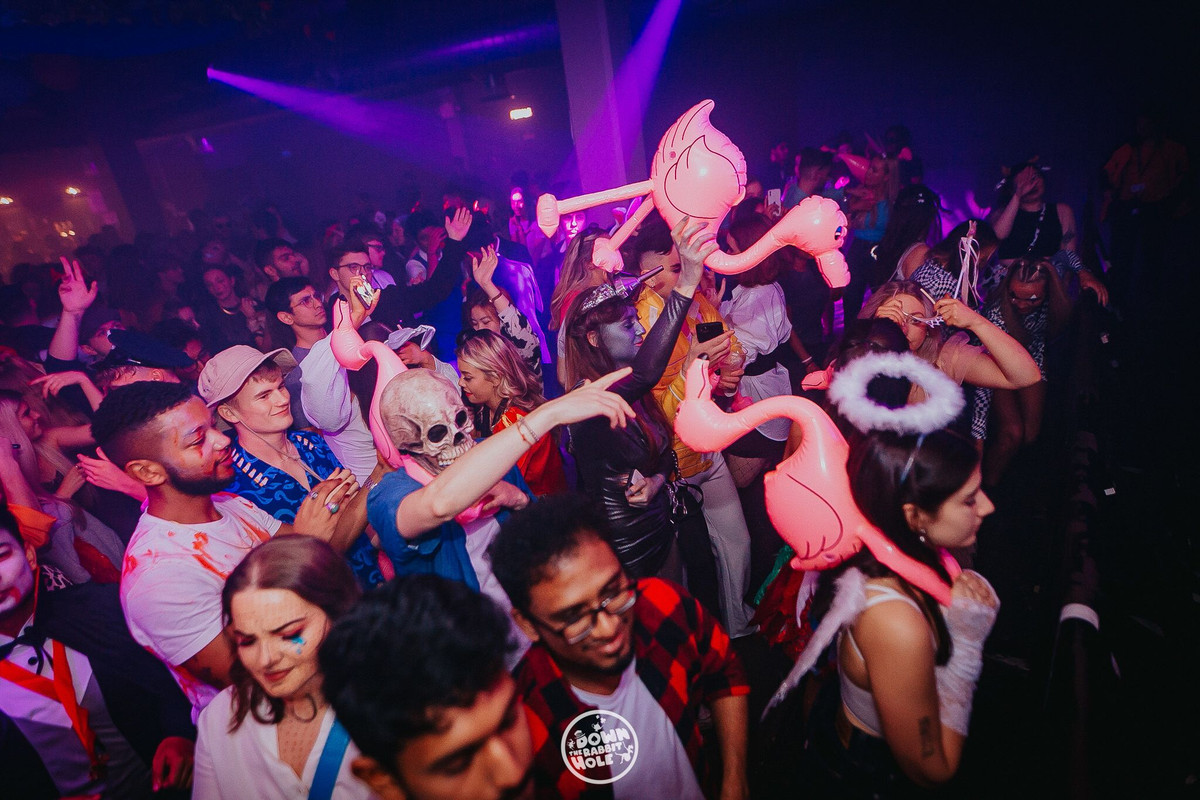 WHAT TO EXPECT:
🎩 A 10-Foot Bonkers Mad Hatter
🍄 Immersive Walkabout Characters
🐰 Giant Inflatable Rabbits
🔮 Trippy Psychedelic Visuals
💚 Stunning Wonderland Decor
🐛 Confetti Showers at Midnight
🃏 & much, much more!
In our world, everything is nonsense. Nothing is what it is, because everything would be what is isn't. And contrariwise, what it is, it wouldn't be. And what it wouldn't be, it would.


Oh and we're all mad here. You'll be leaving a bit mad too. But we'll let you in on a little secret - all the best people are. 😉 


MUSIC: House / Techno / Bass / Hip Hop
TIME: 10pm - 3am 
(don't be late, its a very important date!)
🎂 𝙃𝙖𝙫𝙚 𝙖 𝙪𝙣-𝙗𝙞𝙧𝙩𝙝𝙙𝙖𝙮 𝙤𝙧 𝙨𝙥𝙚𝙘𝙞𝙖𝙡 𝙤𝙘𝙘𝙖𝙨𝙞𝙤𝙣? 𝙐𝙣𝙞 𝙨𝙤𝙘𝙞𝙚𝙩𝙮 𝙡𝙤𝙤𝙠𝙞𝙣𝙜 𝙛𝙤𝙧 𝙖 𝙗𝙤𝙣𝙠𝙚𝙧𝙨 𝙚𝙫𝙚𝙣𝙩 𝙩𝙤 𝙝𝙤𝙨𝙩 𝙖 𝙨𝙤𝙘𝙞𝙖𝙡? 𝙀𝙢𝙖𝙞𝙡 𝙪𝙨 𝙛𝙤𝙧 𝙗𝙤𝙤𝙩𝙝 𝙗𝙤𝙤𝙠𝙞𝙣𝙜𝙨 & 𝙜𝙧𝙤𝙪𝙥 𝙙𝙞𝙨𝙘𝙤𝙪𝙣𝙩𝙨 🎂➡️ hello@thefreshersguide.com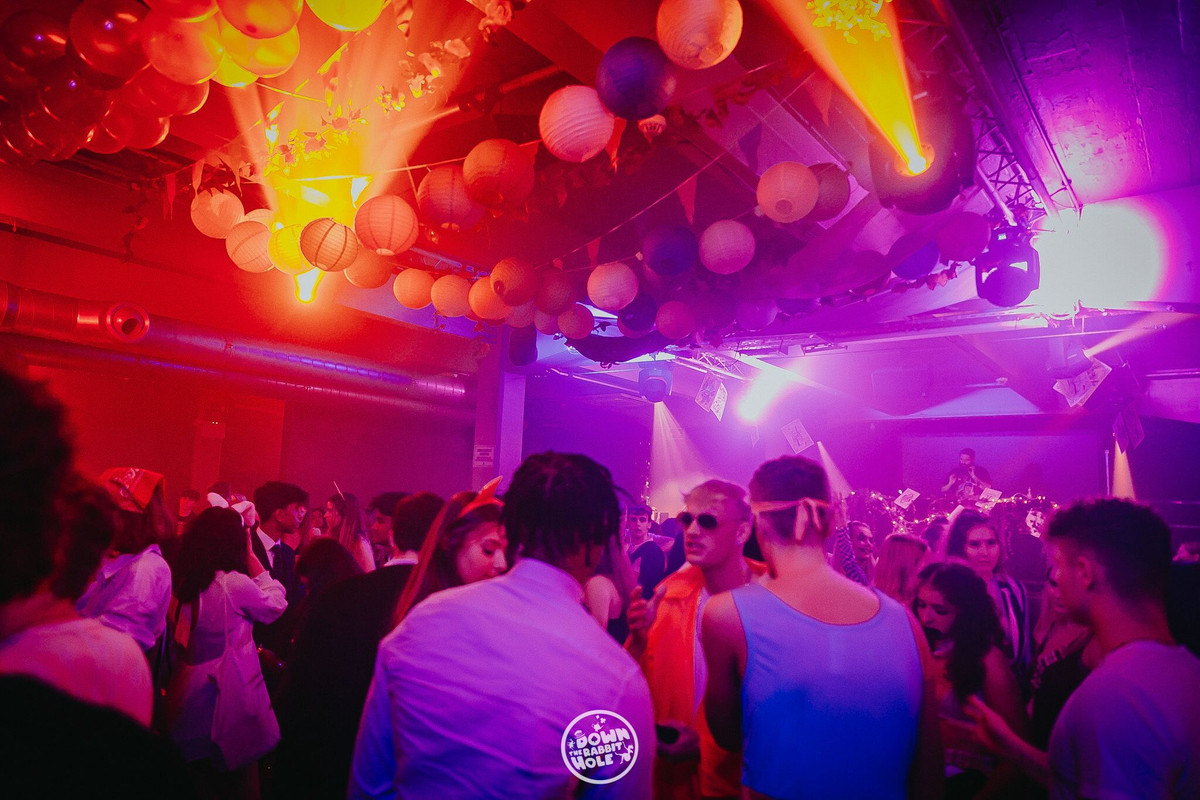 Huddersfield Freshers Week 2022, Halloween in Huddersfield
Music Genres:
Bassline, Drum n Bass, Hip Hop, House, Techno

Please note: The event information above has been added by the organiser. Whilst we try to ensure all details are up-to-date we do not make any warranty or representation as to the accuracy or completeness of the information shown.