Y Not? Festival 2020

on Friday 24th - Sunday 26th July 2020

Join us in the beautiful Peak District, surrounded by rolling hills, gorgeous scenery and as much indie-rock-pop goodness your heart desires…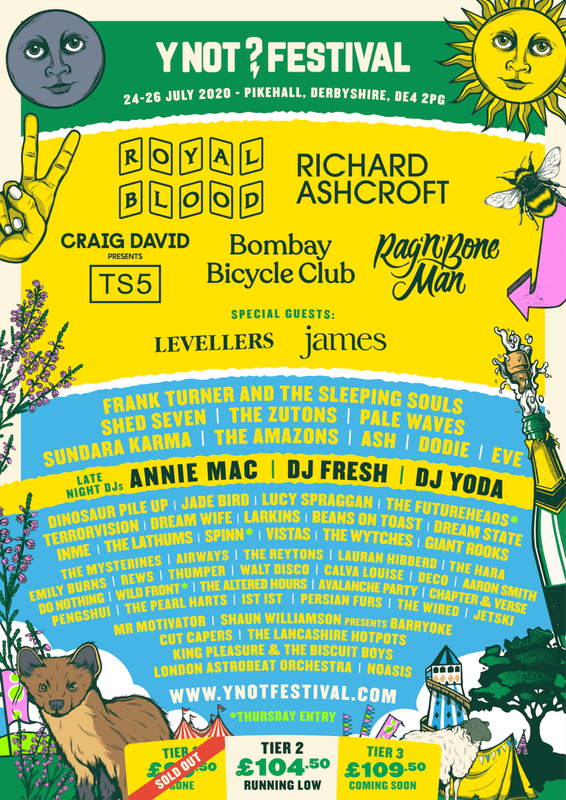 Music Genres:
Alternative, Indie, Rock

Please note: The event information above has been added by the organiser. Whilst we try to ensure all details are up-to-date we do not make any warranty or representation as to the accuracy or completeness of the information shown.
Y Not Festival Pikehall Matlock: Nearby Hotels & Airbnbs
Need a place to stay? Compare every available hotel deal and Airbnb near Y Not Festival, so book today to secure the best price!.